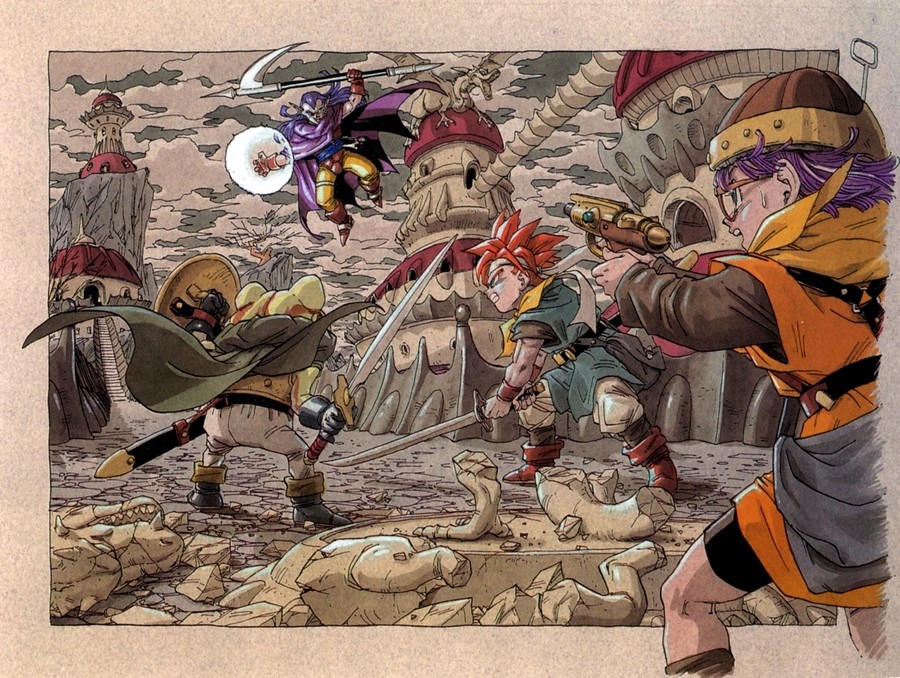 What do you get when you combine the creator of Final Fantasy, the creator of Dragon Quest, and the creator of Dragon Ball?
You get arguably one of the best RPGs of all time, and a game that maintains a strong legacy 20 years after its 11 March 1995 release.
Chrono Trigger is the brainchild of the aforementioned "Dream Team" of Hironobu Sakaguchi, Yuji Horii, and Akira Toriyama, although it naturally took a talented development team at Square to bring the game fully to life. Centering the game around time-travel was initially resisted, as it was feared that would lead to boring or repetitive routes.
Luckily, the team made time travel work in a most brilliant fashion, creating worlds and eras that feel unique yet deeply intertwined. Chrono Trigger is a game with a vast creative and emotional scope, told through a compelling plot that doesn't mire itself in paradoxes or other time-traveling muck. Add to it all an amazing soundtrack by Yasunori Mitsuda, Nobuo Uematsu, and Noriko Matsueda and you have a full package that has lodged fond memories deep into the minds of many players.
Originally released for the SNES, you can now find Chrono Trigger not only on the DS and Virtual Console, but a variety of other consoles and mobile devices as well. Many are aware of a sequel, Chrono Cross, that was released on the PlayStation in 1999. In 1996, however, a text-based game called Radical Dreamers was released, seen as a means of tying up a loose subplot in the original game. Unfortunately, this title has never been officially released outside Japan.
Is Chrono Trigger an important point in your gaming history? Share your favorite memories below!