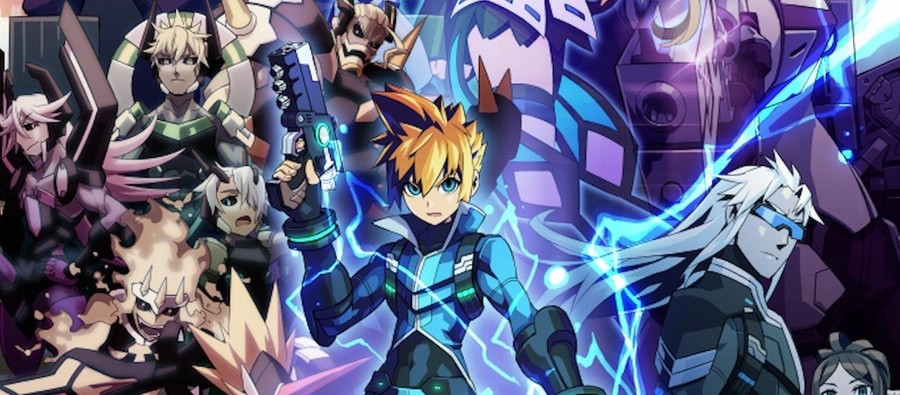 Azure Striker Gunvolt is taking its sweet time coming to Europe, but that's somewhat understandable with Inti Creates publishing itself and not necessarily having experience of the region's ratings and localisation requirements. As one of the best action games on the 3DS eShop since its arrival in Japan and North America, gamers in Europe have had little choice but to wait in anticipation.
The wait's almost over, thankfully, as Inti Creates has confirmed that release details are due next week.
That's grand news, but as a Friday bonus there's some hopeful logic being applied to tie this to a potential Nintendo Direct. This is due to the fact that a game page appeared for the game in Europe, and then that information promptly disappeared - hat tip to GoNintendo and Nintendo Hall for making the links.
The implication is, naturally, that Nintendo of Europe intends to announce the release date as part of its regional Direct segments. It's a tenuous link, but there's logic there; let's face it, we're now long overdue a Nintendo Direct to excite fans and provide some vital details to tide us over until E3.
Regardless of the Nintendo Direct speculation, we're just pleased that Azure Striker Gunvolt is getting closer to a European release.