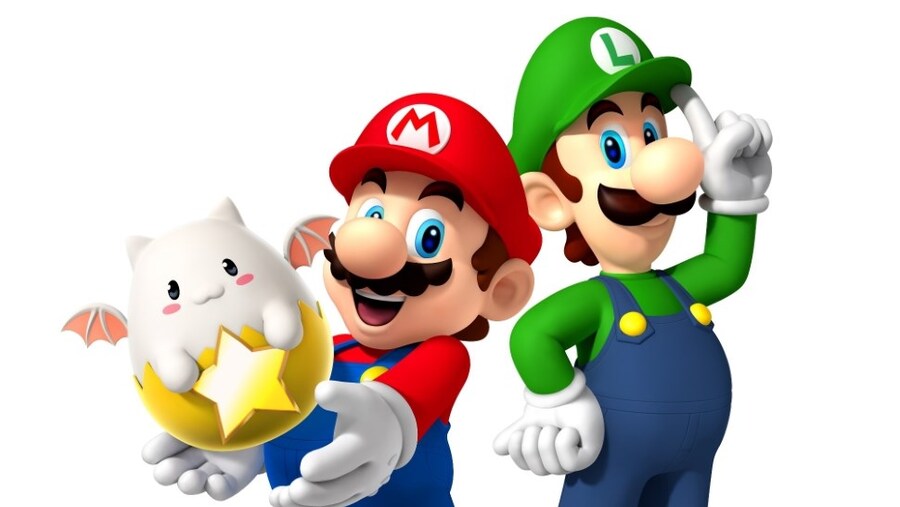 This year will see the launch of two of Japan's most popular gaming franchises in the shape of Puzzle & Dragons: Super Mario Bros. Edition. Based on the hit smartphone title - which has already had its own 3DS outing - this new version features the cast of the Super Mario series indulging in match-three puzzle action.
Speaking to Dengeki Online, GungHo Online's Daisuke Yamamoto and Kazuki Morishita have revealed a little more about this intriguing collaboration. Both agreed that using the famous Mario brand came with a unique degree of pressure:
Yamamoto: We want to spread Puzzle & Dragons to the world so the target isn't just kids. However, there is certain pressure in using Mario characters everyone knows.
Morishita: Mario is a superhero and likewise his creator, Mr. Miyamoto, is legendary himself. I was in the fourth grade of elementary school when I encountered Mario for the first time, so the Super Mario series is like a holy ground for me. Because of that, I'm working very hard.

I too grew up with Nintendo games so I was nervous to give Miyamoto a presentation. When I showcased how to play Puzzle & Dragons, my hand shook while moving orbs (laughs).
It was also revealed that characters within the game evolve as they level up, something which be familiar fans of Puzzle & Dragons. For example, Mario can evolve into Tanooki Suit Mario. Yamamoto has explained that Miyamoto was consulted during this process to ensure that the team didn't "lose the feel of Super Mario".
Another interesting point relates to the iconic use of Mario sound effects in the game. Because the GungHo team is made up of developers of different ages, there was a bit of discussion regarding which "era" of sounds to use:
Morishita: When getting 1UP or entering a pipe, catchy sound effects make the game feel like Super Mario, in my opinion.

Yamamoto: As the jump sound differs from game to game, we had trouble to decide which to use, having the younger generation of developers on board. Well, personally I'm from the NES era, so we came to agreement of using the sound effect from the first Super Mario Bros. (laughs).
Puzzle & Dragons: Super Mario Bros. Edition will be released in the west with Puzzle & Dragons Z in a special double-pack this coming May. The Japanese launch is set for April.
[source nintendoeverything.com]