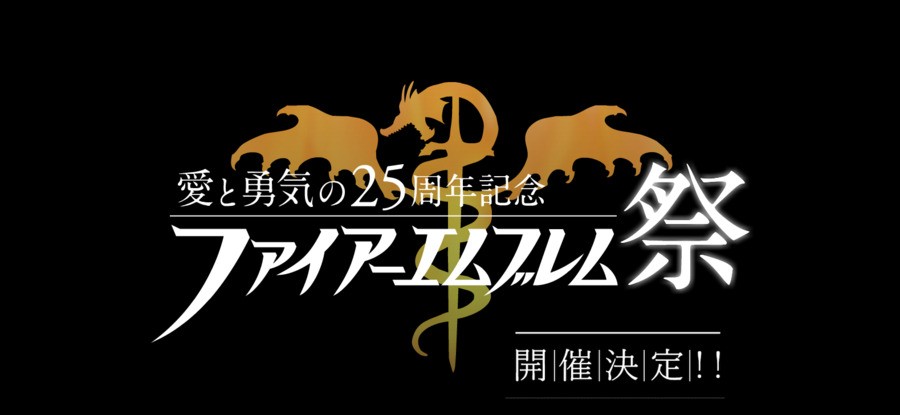 As you may remember, we reported about a week ago on the upcoming Legend of Zelda Symphony of the Goddesses: Master Quest tour line-up. Promising orchestral covers of a plethora of music pieces spanning the series' rich history, the symphonic experience is something to look forward to for many fans of the franchise. Perhaps related to this and in a rather surprising move, Nintendo and Intelligent Systems are backing another symphony that will celebrate one of its beloved franchises.
Announced via a teaser site yesterday, it's been revealed that there'll be a concert to celebrate the 25th anniversary of Fire Emblem taking place at Tokyo Dome City Hall on the 24th and 25th of July, but it appears that the event is going to be Japan only. Considering that the series has several entries that remained exclusive to Japan, it's no real surprise that Nintendo has opted to keep it there. Still, with the recent increase in western popularity due to the sublime Fire Emblem: Awakening and with a brand new Fire Emblem title on the horizon, it's rather disappointing that Nintendo doesn't appear to have plans to capitalize on this resurgence in relevance.
Perhaps, if we're lucky, we'll be seeing concerts covering more Nintendo franchises in the future. We'll keep you posted on any developments if Nintendo does intend to bring this westward.
What do you think? Would you go to a Fire Emblem concert if it came to a city near you? Sound off in the comments below.
[source fe25thevent.com, via nintendo.co.jp]