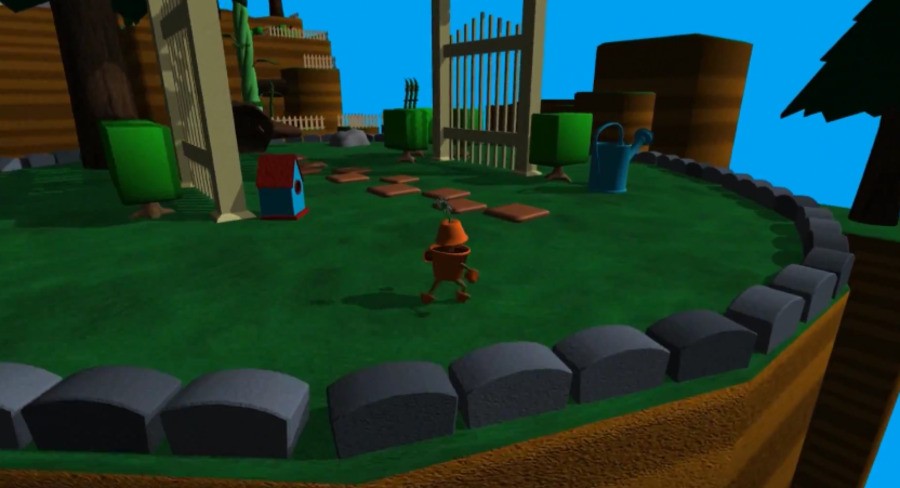 Indie developer TreeFall Studios -- creator of the infamous Wii U eShop title The Letter -- has just released its first ever Developers Conference on YouTube showing off the company's forthcoming projects.
Several brand new titles were showcased, as well as announcements relating to fresh content related to Maze, which recently launched on the Wii U eShop and earned itself a rather negative review on this very site.
The first game shown was the awkwardly-named Journey of a Special Average Balloon, which looks like little more than a basic browser-based title. Next up was "visual novel" Elodia: Book 1: Infection, followed by what is arguably TreeFall's most ambitious title to date, the 3D action platformer PitterPot.
An IndieGoGo campaign has been launched to support the development of PitterPot, and while it has the rather modest goal of $6,500, it has, at the time of writing, raised a rather underwhelming 60 bucks.
Next up is Cedar Acres, a town-building sim which appears to take inspiration from the likes of SimCity and Animal Crossing. The conference concludes with a sneak look at Scrap, which appears to feature a robot protagonist.
Have a look and let us know what you think of the first ever TreeFall Developers Conference. Were you, like us, disappointed by the lack of high-profile Metroid announcements?