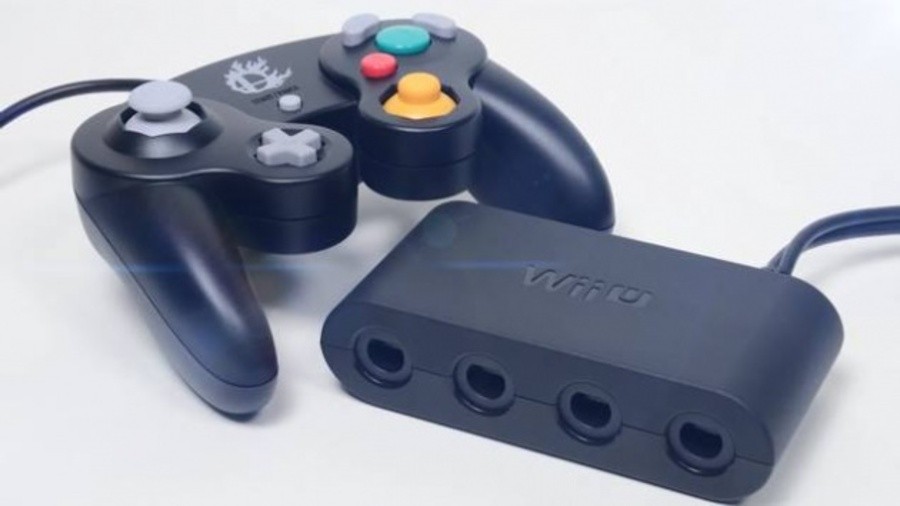 Nintendo had a few stock woes over the festive period, with a particularly tricky item being the GameCube Controller Adapter for Wii U - only functional with Super Smash Bros. for Wii U, it's nevertheless been in heavy demand from fans keen to enjoy the latest title with their controller of choice. It's been elusive at most retailers, or available at enlarged prices on eBay, but there was a glimmer of light for the briefest of periods.
The official Nintendo store in North America was selling the elusive adapter for $19.99, with tipster Nukatha sending us an email around an hour before this article was posted; there was still stock around 15 minutes prior to publication time. Expecting demand to be high we refreshed the store page one last time to be met by the dreaded message below, prompting a rewrite.
Currently out of stock. Please check back again soon
Based on chatter around the web on the likes of Twitter, stock lasted a little less than an hour; unfortunately this is another case of supply being a long way from meeting demand. While we suggest checking the Nintendo of America store regularly, there is now a tempting Mayflash alternative available for import as well. We did check the official UK store out of curiosity, but that's still out of stock as it has been since shortly after launch.
Have you been frustrated again in the quest for a GameCube Controller Adapter, or are you planning to explore third-party alternatives? Let us know.