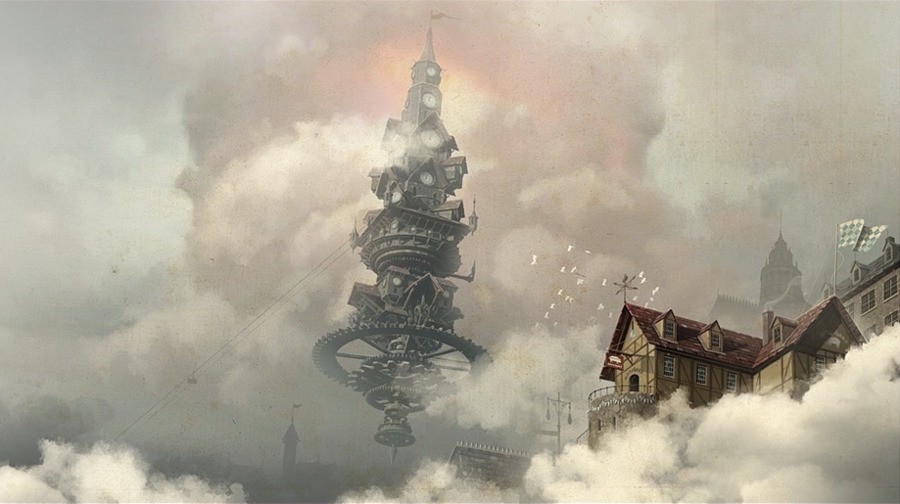 Canadian development studio Next Level Games is well known for its work on Nintendo games such as Luigi's Mansion: Dark Moon, Punch-Out!! and Mario Strikers Charged. While the studio is now exclusively developing for Nintendo platforms, that wasn't the case with an intriguing project in 2011; as revealed by Unseen 64 today it was working on a game called Clockwerk, which was targeted for release on the Wii, as well as the PS3 and Xbox 360.
Unfortunately this intriguing platform puzzler would never see the light of day. Here's an overview from Unseen 64:
It was conceived as the story of two old men, Otto & Herman, who work as Hausmeisters (caretakers) in a magical floating clock tower suspended in the clouds called 'The World Clock', that governs the flow of time throughout the universe. On their final day before retirement, a faction of evil gremlins attack the tower, dismantling its innards and disrupting the behaviour of time. In order for the grumpy twosome to finally retire, they must defeat the invaders and repair its inner workings.
While a game prototype was never developed, the talented designers and artists at Next Level Games produced lots of enticing conceptual documents and artwork for the game. Pitches were made to various publishers such as Nintendo and SEGA during 2011 and it is rumoured that a deal was about to be struck with one of the major publishers. Ultimately the deal fell through when it was revealed that the publisher was already committed to a another game which featured very similar gameplay mechanics.
Head on over to Unseen 64 to take a look at the glorious concept art for this game. Would you like this project to be reborn one day as a Wii U-exclusive title, or is it be best left forgotten?
[source unseen64.net]