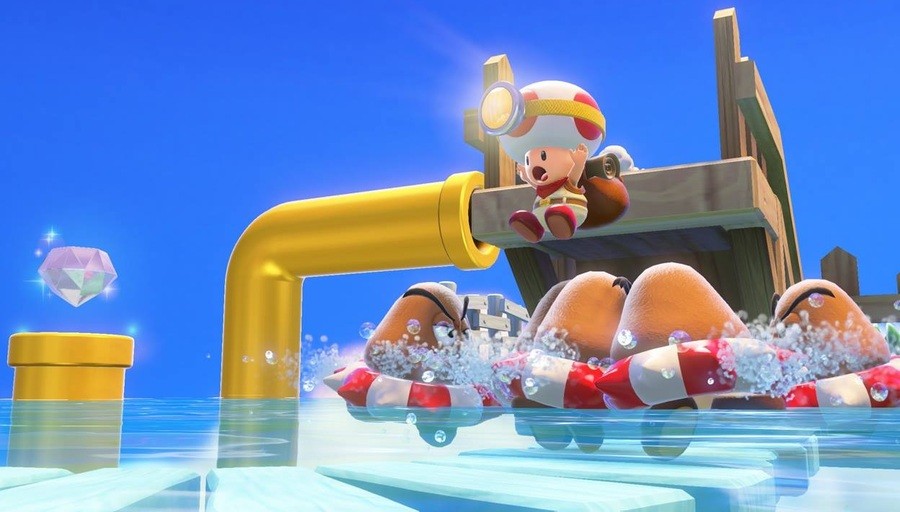 UPDATE #2: It would seem that copies have arrived today:
UPDATE: We've since heard from another source that GAME is indeed shipping online orders for Captain Toad today, and that their high street stores will have stock for sale from Monday.
ORIGINAL STORY: While lucky North American players have been able to enjoy Captain Toad: Treasure Tracker this side of Christmas day, in Europe the plucky adventurer won't be tracking anything until next year. The Euro launch is taking place on January 2nd, which sadly robs a great many Nintendo fans of the perfect festive game.
However, it would appear that UK retailer GAME is doing its bit to spread some Christmas cheer by shipping the game two weeks early. One of our staffers has received the email confirming shipment — with an "availability" date of 19/12/2014 — and we've seen other reports online, too.
We'll update this post with visual evidence should the game actually arrive; there's a chance this is a simple computer error on GAME's part. We've contacted GAME stores on the high street and have been told that stock hasn't even arrived yet, so this appears to be restricted to online orders only.
Have you also received one of these emails from GAME? Let us know, and also tell us if your copy does plop onto your doormat in the next few days.