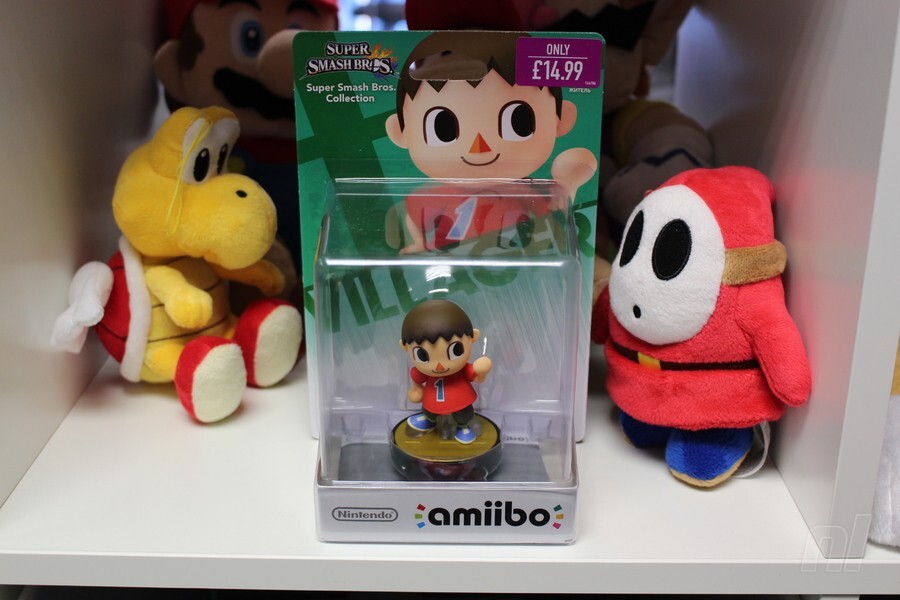 Nintendo's range of amiibo figures has proven to be incredibly popular — perhaps more so than the company ever expected. Figures are selling briskly in both North America and Europe, and in the UK in particular it's not uncommon to see empty stands in leading high street retailers, while stock of rival "toys to life" brands Skylanders and Disney Infinity remains plentiful.
UK retailer GAME has obviously spotted the high demand and decided to cash in by bumping the price of each figure up by £3. At launch, the chain was charging £11.99 for amiibo figures — already £1.99 higher than both Amazon and Asda were asking — but recently we've had reports from readers that the price had risen to £14.99.
Keen to see if this was merely an isolated incident, we travelled to our local GAME brand — Loughborough — and discovered that the amiibo toys there were also being sold for more than they had been previously. In fact, only four days ago we'd visited the store and picked up a Pikachu figure for £11.99, yet the Animal Crossing Villager we purchased today cost us £3 more:
Ironically, on a stand directly opposite the almost-empty amiibo selection, Disney Infinity toys were being discounted to just £9.99.
GAME is perfectly entitled to hike prices on Nintendo stock as Nintendo itself doesn't impose recommended retail prices on sellers. However, it does seem a little underhanded to push the price up so soon after launch when it's clear that people are struggling to locate the figures they want.
That's supply and demand for you, we guess.