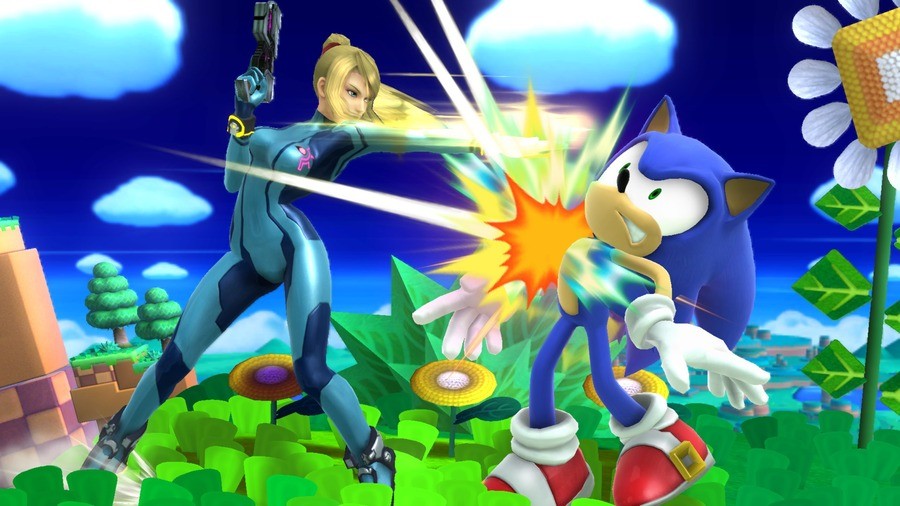 Update 2:
Nintendo UK has issued us with the same statement, below, albeit with the UK customer service number; if you encounter the issue you should visit your region's Nintendo site and find your local details.
A small percentage of consumers playing Wii U may experience error codes (160-0103 and 160-1710) that could affect the ability of the system to function properly. We are investigating this issue now. Until the solution is available, anyone that experiences these error codes can call the Nintendo contact centre at (01753) 483 743 for help and repair.
Update:
Nintendo representative 'Julie' has posted on Miiverse regarding these errors — below is the North American message.
We've contacted Nintendo for comment and will update once a statement is given.
Original Article:
Information is currently surfacing of game and system breaking error codes for Super Smash Bros. for Wii U. It is important to note that these same error codes have also appeared prior to the release of the latest Smash entry for Wii U, and are not widespread problems.
Error code 160-0103 is said to be appearing at random for Wii U owners, though some users have mentioned the error occurs after playing the For Glory mode and starting their system up again.
According to Smash players who have encountered the issue, it is allegedly due to a problem with the system memory. One theory claims the error code is caused by the game's update data, and not the Wii U itself.
The error is apparent with Super Smash Bros. for Wii U, and all other parts of the system will function until Smash or the Data Management page on the Wii U HOME Menu is accessed.
Accessing Data Management will result in error code 160-1710, and from here a series of events can unfold. Reported problems currently include complete Wii U memory wipes, and even bricked systems.
Users who encountered the original error were reportedly advised to format their systems which resulted in the second error code, and then had to send their bricked Wii U to Nintendo for repair.
Take a look at error code 160-0103 in action below, and let us know in the comments if you have been one of the few players to experience the same problem.
Thanks to Jake Hugenroth for the heads up.
[source smashboards.com]