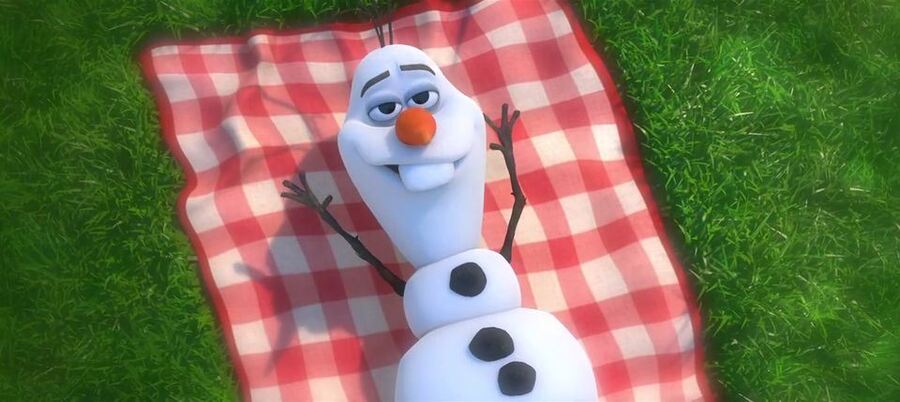 Disney's Frozen is officially the most commercially successful animated movie of all time and has spawned a merchandising juggernaut which shows absolutely no signs of slowing, even a year after its initial cinema release. The DVD and soundtrack are best-sellers, with the signature tune — Let It Go — clogging up stereos all over the globe this Christmas.
As you might expect, Frozen has its own video game adaptation in the shape of Olaf's Quest, but the astonishing success of this has surprised everyone, including UK publisher Avanquest Software.
Since the game's UK launch on the Nintendo DS in December of 2013, it has been selling steadily and at the time of writing occupies position 31 in the UK All Formats chart.
Speaking to MCV, Avanquest's European games director Simon Reynolds admitted that the enduring popularity of the game had been unexpected:
The success of Frozen was a bit of a surprise. We thought it'd do well. We'd done some decent movie licences before, such as Sony's Hotel Transylvania and Cloudy with a Chance of Meatballs 2. We thought this one was going to be maybe a little bit bigger as it was Disney, but nowhere near the stratospheric sales that we've experienced.
Although Reynolds admits that movie tie-ins aren't always successful, Frozen proves that sometimes they're worth perusing:
Many movie IPs come and drop off, and you try and keep sales of the game going until the DVD comes out, then you have another marketing push then. We kept the game out there, then we did a bit of price activity in the two or three weeks over Easter in line with the DVD launch and then we re-aligned the pricing and the market in the summer. We've had two or three new retailers come on board in the last few weeks. It's a year after we released the game and we've got new retailers picking up the product. We've done a fantastic job marketing it, but it is largely down to the strength of the brand.
Perhaps the biggest shock is that despite the launch of a 3DS version (which we gave a not-so-positive 5/10 review), the DS original remains the best-seller:
We thought Frozen would be our last title on DS to be honest. Nintendo hasn't been manufacturing the console for a few years, but we thought that there is a big user base our there, and there is a second hand, hand-me-down market for the old DS consoles. We launched Olaf's Quest on DS and it's still outselling 3DS. And we've got Disney's next big film out in January, Big Hero 6, and we're bringing that out on 3DS and DS. If you'd said to me 18 months ago you'd be bringing out a DS product in January 2015 I'd have laughed.
Are you one of the people who has fuelled the sales of Olaf's Quest on DS or 3DS, or do you know a younger family member who is addicted to the game? Let us know what you think by posting a comment below.
[source mcvuk.com]