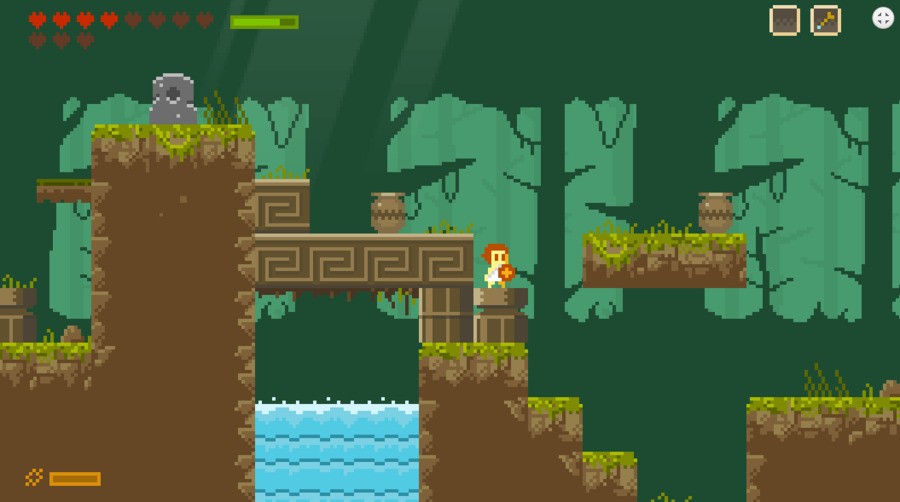 If you like your adventure/RPGs with 8-bit style and a dark-sounding plot, then Ansimuz Games's Elliot Quest may be one to keep an eye on. Developer Ansimuz Games has announced that the title will be expanding out from its original PC platform and should appear on the Wii U early next year.
The story of Elliot Quest doesn't seem to start out on a happy note. After titular hero Elliot's wife disappears, he falls ill and attempts to end his own life. He quickly finds out he can't die, even as he grows weaker over time. Elliot seeks out a sage who informs him he's under the rare curse of a demon called a Satar. The demon will slowly rob Elliot of his vitality until he becomes a Satar himself, unless he can find a way to lift the curse.
It's not hard to see some dashes of Zelda II and Castlevania II in this Elliot Quest, which might make its arrival on the Wii U seem all the more fitting for Nintendo fans. The game is said to have a customisable leveling system, more than 16 bosses, and three endings based on the player's choices. Anyone who wants to take an early, in-browser demo for a spin can do so through the official website.
Are you interested in embarking on this undying quest? Let us know below.
[source alwaysnintendo.com, via twitter.com, elliotquest.com]