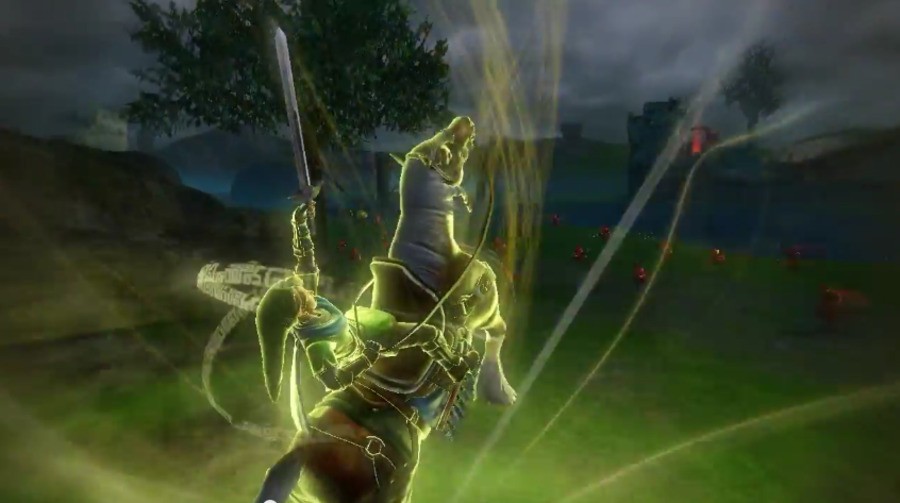 The first batch of Hyrule Warriors DLC arrives today in Europe and the US, bringing a treasure chest full of exciting extras. The "Master Quest Pack" (the first of four announced DLC packages) will provide Hyrule Warriors owners with the following downloadable content:
Three new playable characters (Volga, Wizzro and Cia)
Five new Legend Mode scenarios, serving as a prequel to the main events and heavily featuring Cia.
A new Adventure Mode map (Master Quest) with seven new 8-bit weapons and sixteen new alternatively-coloured costumes as rewards
A new equestrian weapon for Link (Epona)
The wonderful Cotton-Candy coloured "Guardian of Time" costumes for Lana and Cia
The Master Quest Pack is available for €6.99 / £6.29 / $7.99 from the Wii U eShop. Alternatively - a Season Pass is available, allowing owners to purchase all four DLC packs for a special, discounted price of €14.99 / £13.49 / $19.99. Buying the special bundle will also grant the owner the ability to play with the Dark Link skin, available only to those purchasing the Season Pass.
Will you be picking up the DLC and have you opted for the Season Pass? Are you excited to wage war on the back of Epona, or perhaps you're more excited to play as Cia. Let us know in the comments below, while you can also check out Koei Tecmo's latest trailer which shows the content in action.
[source youtube.com]