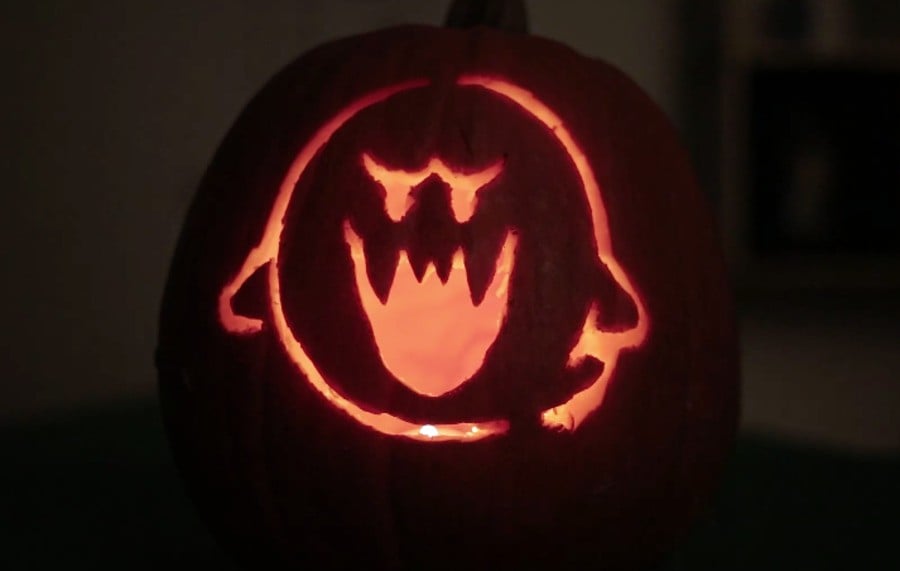 Are you stuck for inspiration when it comes carving your pumpkin this Halloween? The classic Jack-o'-lantern is so passé these days, isn't it? However, fear not intrepid vegetable carver, as our chums at Nintendo UK are at hand to show us how to carve a Luigi's Mansion 2 inspired pumpkin.
Starting with a printed out template of Mario and Luigi's ghostly arch nemesis Boo, a variety of carving knifes, scissors, sellotape, drawing pins, and a spoon — you know that this is going to be a professional job, and the end results do not disappoint. Take a look at the video for yourself and learn a trick or two.
What did you think of this Luigi's Mansion style pumpkin? We'd love to see your Nintendo themed pumpkin carvings below, so feel free to share them with us.