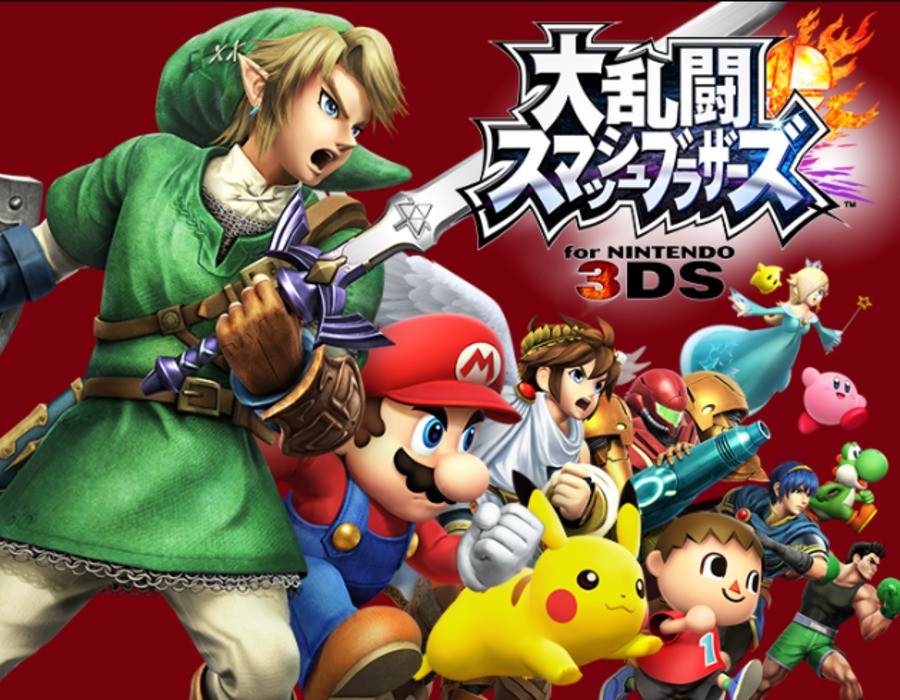 While we've been waiting for the Media Create chart results in Japan to see just how smashing the Super Smash Bros. for Nintendo 3DS sales have been, Nintendo has been unable to contain its excitement and has announced launch week results. They're rather good, to put it mildly.
The portable's first entry in the series has sold over one million copies in its launch week; we say 'week', but it only arrived on 13th September. It joins other luminaries in the 3DS one million launch sales club such as Pokémon X & Y, Monster Hunter 4 and Yokai Watch 2. It's safe to say that the brawler will be number one when the Japanese chart results come through.
When Nintendo first announced the title for both Wii U and 3DS it was assumed by some — including this writer — that the Wii U would be the 'main' version with the 3DS as an accompaniment. Confirmation earlier this year that the portable version would arrive first may have caused some disappointment, too, but there's little denying the business sense of hitting the 3DS initially due to the sizeable userbase of the handheld. Whether the 3DS version will drive sales for the HD iteration or perhaps harm its prospects is unknown — we'll find out relatively soon.
Nintendo will no doubt be hoping to have as significant a launch week impact in the West. As for this week, we suspect there'll be some smiles in Nintendo's Kyoto HQ.
[source nintendo.co.jp, via siliconera.com]