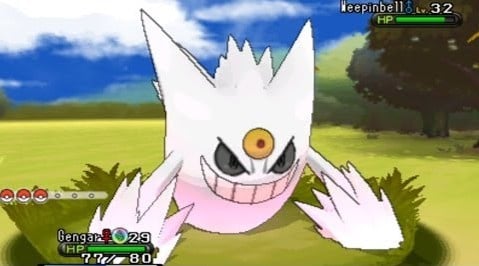 The Pokémon Company has a big few months ahead as it will aim to replicate the success of Pokémon X & Y with November's release of Pokémon Omega Ruby & Alpha Sapphire on 3DS. Two new distribution events will bring some special 'mon to X & Y, with one also identified as being ready for transfer to the new titles.
Both distributions are confirmed for the US and the UK, with wider Europe also expected to receive the 'mon; GameStop is handling the US codes and GAME is doing likewise in the UK. Below are the details.
---
Shiny Gengar holding a Gengarite Mega Stone:
US — GameStop — 13th-26th October
UK — GAME — 15th October to 5th November
Diancie
US — GameStop — 27th October to 16th November
UK — 6th-28th November
---
Notably Diancie can be transferred from X & Y to Pokémon Omega Ruby & Alpha Sapphire, and after the Diancite Mega Stone is picked up in the new games the 'mon can be evolved into Mega Diancie.
Will you be joining in with these Pokémon distributions? Let us know.