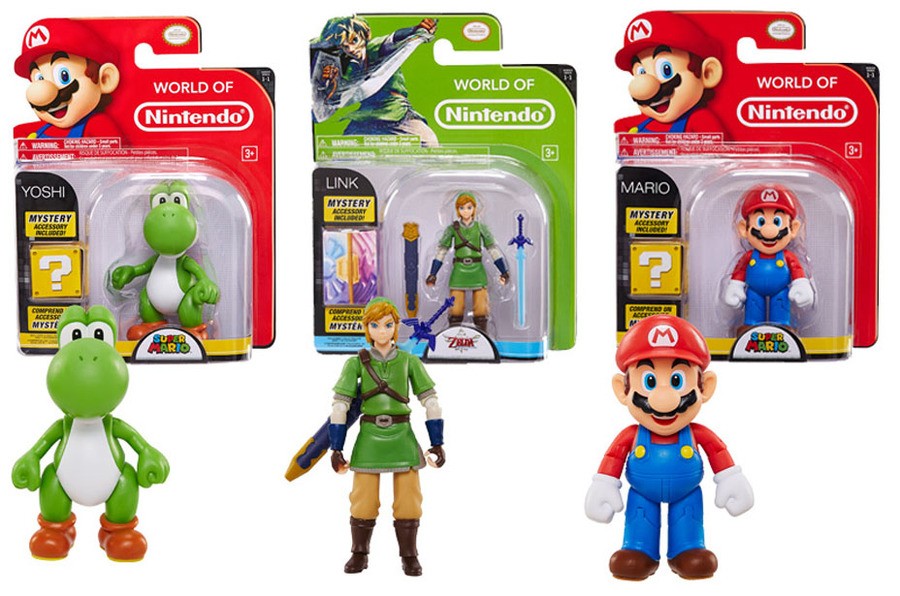 Furthering its initiative to expand into the licensed toy market, it's emerged that Jakks Pacific will be distributing articulated figures to add to the World of Nintendo range of toys.
Mario, Yoshi, Link, Bowser and Donkey Kong have all been revealed, and with Link being alone in his franchise it's likely we'll be seeing some more before too long.
Each figurine is either 4" or 6" tall, and comes bundled with what has been described as 'mystery accessories'.
Some have apparently already been spotted at Target in the US, and pre-orders have been popping up on various websites. No examples of European pre-orders have been found, but considering the last series in the World of Nintendo range was in multiple regions, you may not be out of line to hope for these ones where you live.
Do these examples tickle your fancy?
[source news.toyark.com, via neogaf.com]