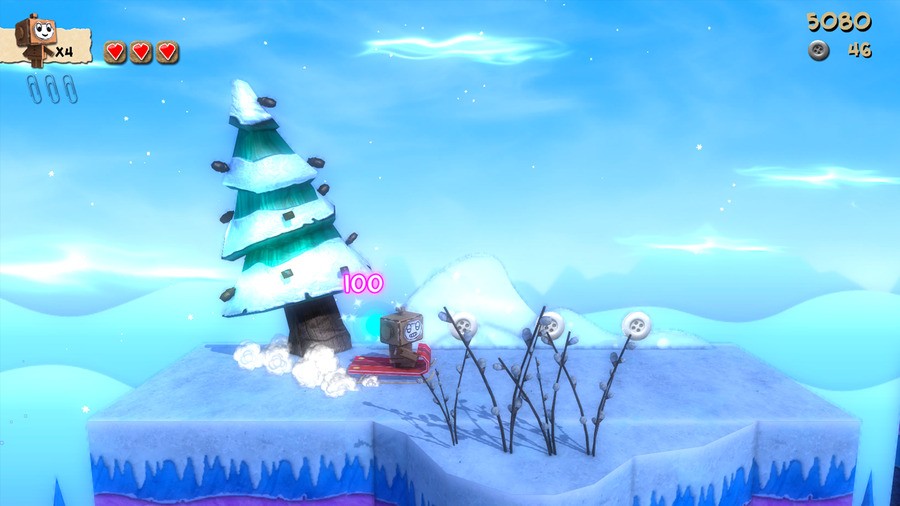 Last year we told you about Paper Monsters Recut, a platformer with a charming aesthetic that had been confirmed for Wii U. Its arrival has taken longer than expected, yet Mobot Studios has now confirmed to us that the game has been submitted to Nintendo for approval, with the goal of releasing "very soon".
Although this was originally a mobile game, the developer have spent a year rebuilding and re-working the title for Wii U and PC, promising "full 1080p HD graphics, with new dynamic lighting, real-time shadows, and extra polish". Unsurprisingly it's a world made out of paper, cardboard and string, with various established platforming ideas — double jumping, dashing — joining some wackier additions such as jetpacks and lasers; collectibles are also touted as a major part of the experience.
You can see the latest trailer below, which shows off some of the environments, boss encounters and variations in gameplay. Are you interested in this one? Let us know, and we'll have an interview with Mobot Studios to share soon.