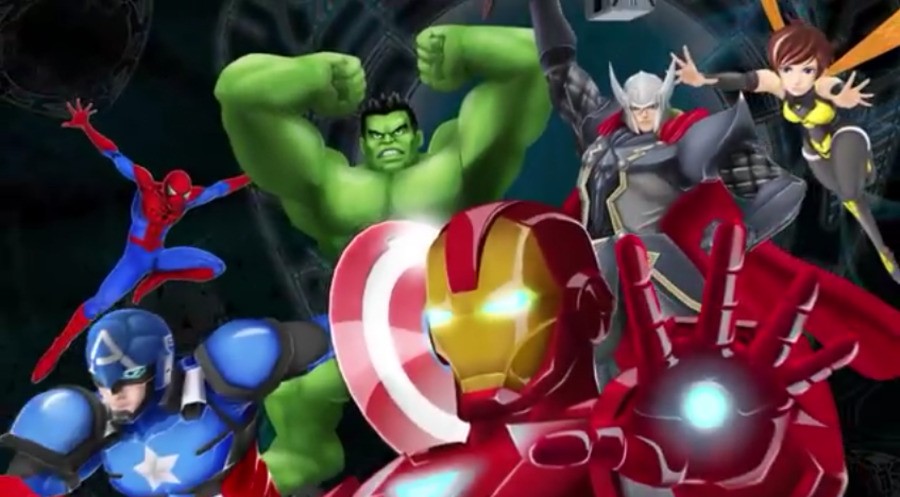 The Avengers are big business right now, with the high-profile film being one of the greatest box-office successes in history, also directing attention to the existing comics and other media for the superhero team. The heightened interest in the other aspects of The Avengers also brought us a mediocre game, too.
In Japan, meanwhile, Toei Animation and Walt Disney Japan have this year launched Marvel Disk Wars: The Avengers, a TV anime series following the team. Perhaps unsurprisingly, regular Disney collaborators Bandai Namco are now confirmed to be bringing Disk Wars Avengers: Ultimate Heroes to 3DS; it'll reportedly feature multiple playable characters — Iron Man, Captain America, Thor, Hulk, Wasp, and Spider-Man — that can be swapped on the touch screen, with multiple modes to take in a story and challenges.
A brief teaser trailer and a couple of choice screens are below, though unfortunately we don't expect this outside of Japan, not unless the TV show makes its way to the West as well.
[source siliconera.com]