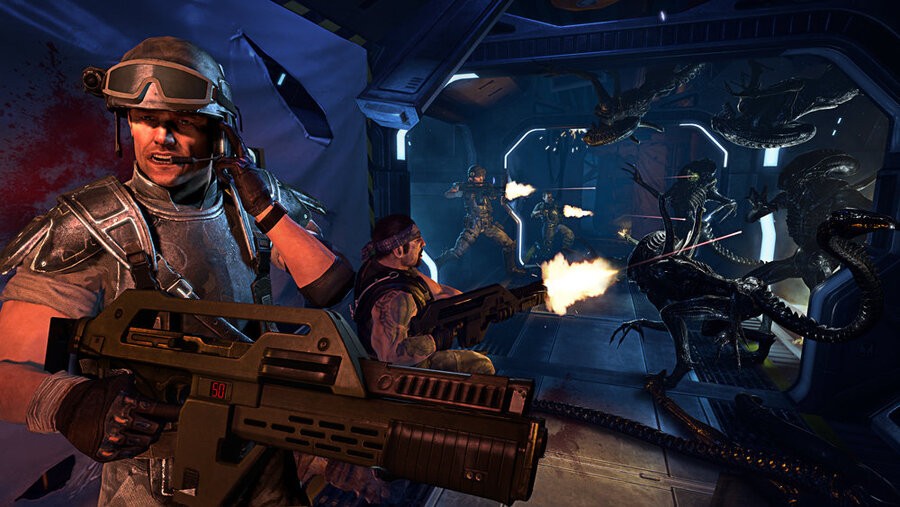 While many of us have all but forgotten the ill-fated Aliens: Colonial Marines — a title which was released to scathing reviews and would eventually be cancelled on Wii U — publisher Sega and developer Gearbox Software are still fighting a class action lawsuit brought about by two irate gamers attempting to seek damages for players who were misled by pre-release footage which apparently showed a superior version of the game.
Gearbox has now filed a motion to have itself removed from the legal proceedings. In the document — which was 30th July, 2014 — Gearbox vice president of marketing Steve Gibson states:
During the development process, Gearbox supplemented Sega's development budget with its own money to help Sega finish its game; Gearbox's contributions to A:CM totaled millions, none of which was ever repaid. Gearbox never received money from Sega's A:CM purchasers, nor has Gearbox received a single royalty from any such sales by Sega.
Gibson goes on to explain that as a "for hire" company, the only cash Gearbox saw from Aliens: Colonial Marines were milestone payments from Sega, and these payments were agreed prior to launch. The developer has not received any subsequent payments based on the game's commercial performance, which was apparently not significant enough to ensure any bonuses:
Sega approved every milestone submission from Gearbox throughout A:CM's development. Gearbox eventually completed and delivered the software in accordance with Sega's specifications, which Sega vetted, approved and accepted.
Another claim that Gearbox is contesting is that the demo footage shown was based on a totally different game engine — according to the developer, Epic's Unreal Engine was used throughout the entire development process. You can watch the footage below and make up your own mind.
Gearbox also puts forward the notion that the lawsuit shouldn't be taking place anyway, primarily because it is impossible to know exactly how many buyers saw the demo and were therefore misled into purchasing the final game:
[The] plaintiffs' proposed class is impermissibly overbroad because it includes putative class members who were never exposed to, and who therefore never viewed, the allegedly misleading game demonstrations on which the class-wide claims are premised. [The] plaintiffs' net was cast too wide. Worse still, those customers who were satisfied by the video game would be swept into plaintiffs' proposed class.
In a final, farcical twist, the duo behind the lawsuit — Roger Damion Perrine and John Locke — have been reduced to just one, as Perrine has had to drop out of proceedings due to the fact that he is now in jail. Perrine's attorney explains:
Mr. Perrine expressed that he could not proceed as a class representative due to his legal troubles and his inability to stay in contact with his counsel due to his incarceration.
Neither Sega nor Gearbox has commented outside of the legal proceedings.
[source eurogamer.net, via gameinformer.com]