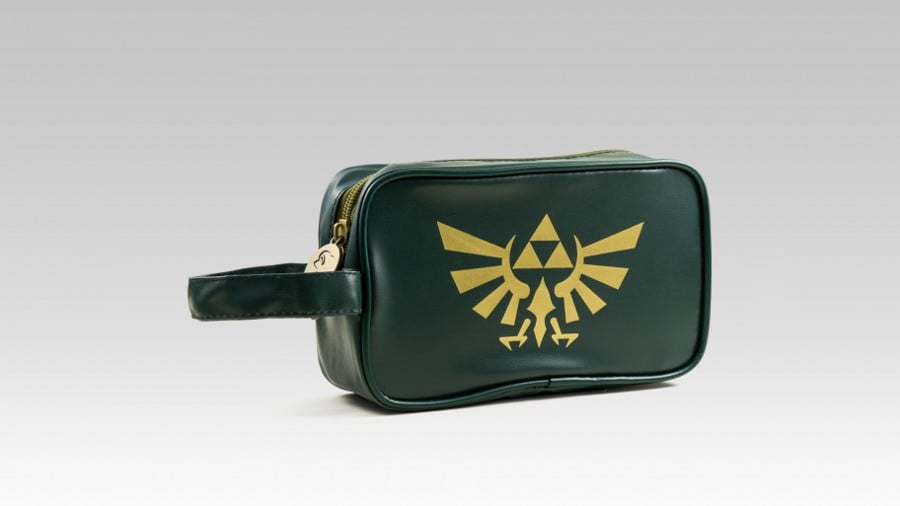 If you happen to live in Europe or Australia, Club Nintendo have a new Zelda-themed carry case available for you to order.
A stylish dark green bag that promises to be of a size capable of carrying a 3DS as well as some games, and with dimensions of 19.5cm x 12cm x 6.5cm it's likely that a 3DS XL would fit in its stead. The description also details its capacity for housing toiletries and stationary. The legendary Triforce and iconic Zelda crest adorn the front of the bag, and a little Club Nintendo logo can be found on the zip as well as a three-quarters-full heart container. Little touches like this make these items all the more appealing.
It appears to be a bag with no specific carrying purpose, instead being an all-purpose piece for whatever you feel it would be best suited for.
If you're in Europe the bag will cost you 4,000 stars, but if you happen to live in Australia it'll only set you back 2,400.
Are you interested in picking one up, or are you saving your stars for something grander?
Thanks to Jolson42 for the tip