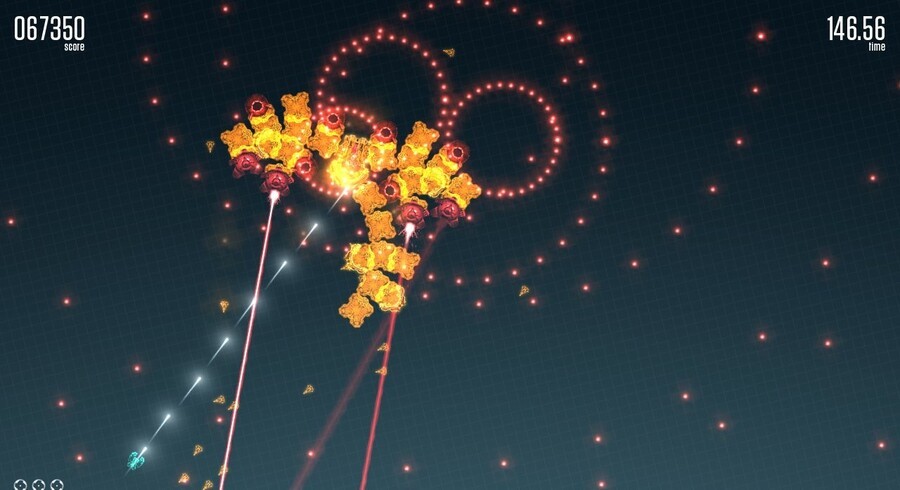 Earlier this year we drew your attention to XType Plus, an enhanced version of a web shoot 'em up arriving on the Wii U courtesy of the Nintendo Web Framework. It caught the eye by virtue of looking like, on the surface, one of the slickest titles to emerge from Nintendo's accessible development platform.
Developer Phoboslab — led by Dominic Szablewski — has also produced the Impact engine to help others create and release their games on platforms such as the Wii U. In terms of XType Plus, Szablewski has now been in touch with us to confirm that it'll arrive very soon, and doing its part to put his engine to the test; it'll hit North America and Europe on 31st July. The shooter will have two modes — Classic Mode and a faster, action packed Plus Mode — and will include online leaderboards in which you can watch replays of the top runs.
If you want to learn more about PhobosLab, its Impact engine and XType Plus, be sure to check out our extensive interview from earlier this year. The latest trailer is below, meanwhile, so let us know if this is on your radar.