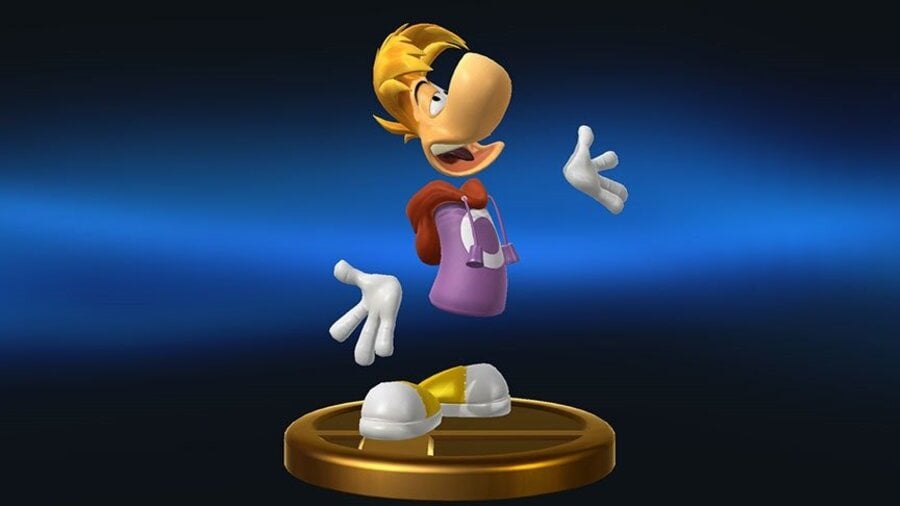 We'll be seeing a new Super Smash Bros. character reveal later today, but that hasn't stopped director Masahiro Sakurai from lifting the lid on another very interesting piece of information: Ubisoft's Rayman will be featured in the game as a trophy.
Sakurai dropped the news on Miiverse:
In order to make Rayman's trophy, we asked Ubisoft to share their references. We were expecting to receive 2D drawing references for Rayman, but to our surprise, they sent us data of a brand new 3D model that they rendered for this game!! And that was how this trophy was created. It takes a lot of work creating each model, so it's wonderful that the creators contributed their own efforts!!
Rayman is the latest in a long line of third party "guest" appearances in the Smash Bros. series — could today's forthcoming character announcement also be Ubisoft-related? Share your thoughts, hopes and indeed fears by posting a comment below.
[source miiverse.nintendo.net]