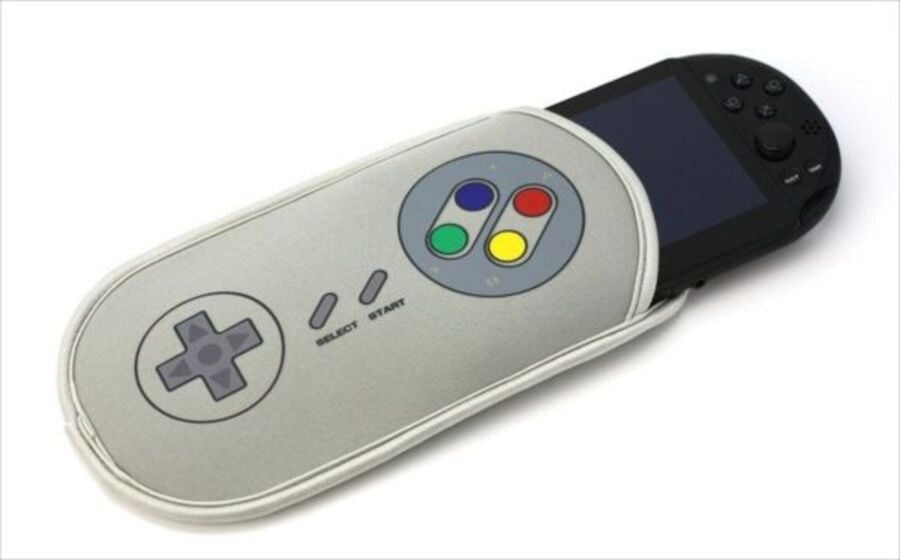 As much as we adore the 3DS, we're not too proud to admit that the PS Vita is a seriously great handheld, despite what its relatively dismal western sales figures suggest. It's home to some amazing big-name releases and indie titles, and if you already own one but don't feel it's Nintendo enough, we've got the solution.
These amazing Super Famicom cases are now available in Japan. Datel Japan is selling one which zips up for around 1200 Yen, and also offers a slip pouch variant for under 1000 Yen.
Are you a Vita owner? Is this the storage solution you've been looking for? Let us know with a comment below.
[source tinycartridge.com]