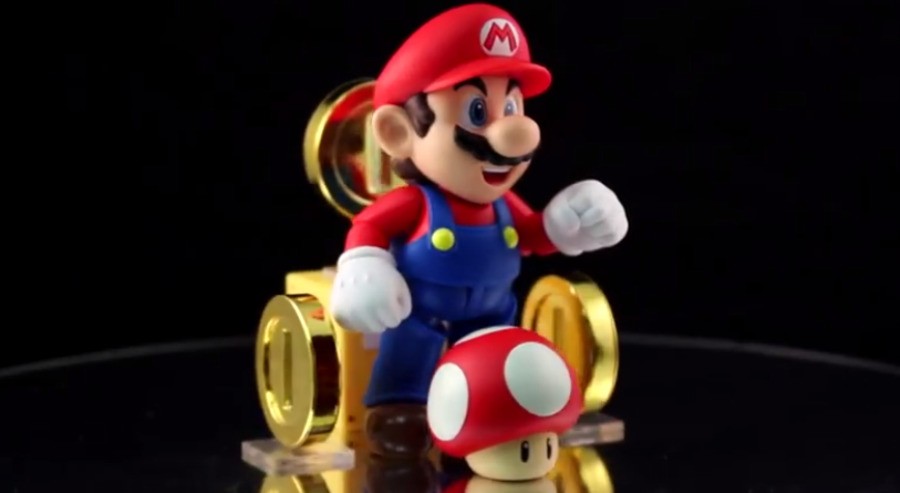 The toy & collectible fanatics at Toy Pizza take a look at the newest Super Mario action figure in today's episode, created from a partnership between Japanese collectible brand Tamashii Nations and Bandai. Evidently they like it, heralding it as "the very best Mario action figure ever" a mere seven seconds in.
Mario doesn't have to stand on his own, however, as his posable action figure can be bought alongside other accessories from the S.H. Figuarts line. These include the iconic Super Mushrooms, "?" Blocks, Green Shells, and delightfully shiny golden Coins that Mario fans are so familiar with. If you're interested in snagging a first-run figure for yourself — which includes four free accessories and costs £19.71/$22.58 — feel free to put a pre-order in on Amazon in anticipation of the 25th June release.
Keep in mind that it's definitely worth checking out the video below for more than just the new figure; the guys at Toy Pizza also go over Mario's past history with collectibles, including a particularly awesome set of 1989 Happy Meal toys tying into the then-new Super Mario Bros. 3.
What do you think of this look into Mario's track record with figures and collectibles? Are you interested in the Tamashii Nations piece on display?