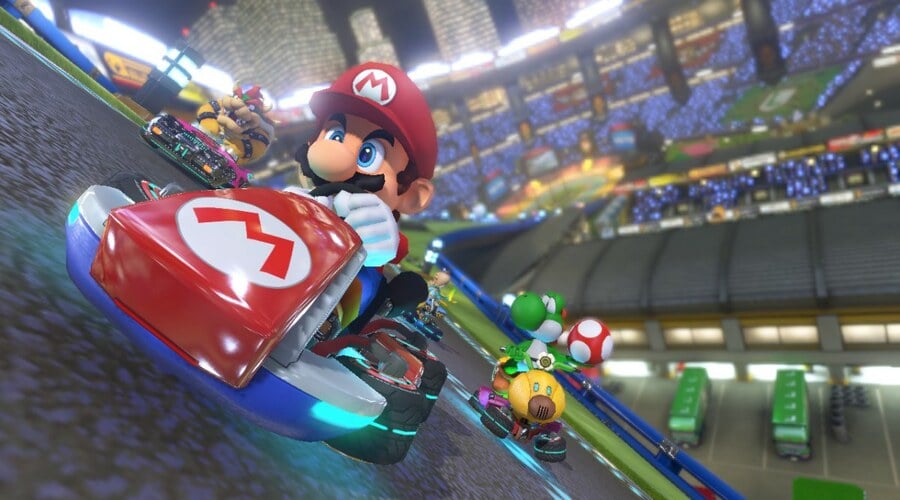 As we all know, Mario Kart 8 is now available worldwide, and many of you will already have spent countless hours navigating its various courses and taking out rivals with red shells.
With the view of bringing the Nintendo Life karting community together, we've opened up a rolling tournament called Nintendo Life GP, which will run constantly with results resetting every Wednesday. The tournament is open right now, so feel free to join in and race to the finish with your fellow Nintendo Life readers.
The tournament code is: 6347-6219-4703
In addition to this contest, we'll be running separate Mario Kart 8 community nights in the near future, so keep your eyes on the site for updates.