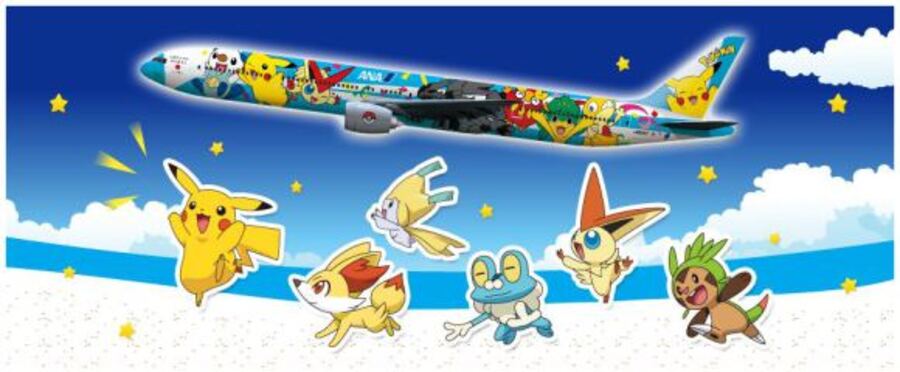 All Nippon Airway's 2014 summer travel campaign is currently inviting Pokémon fanatics and their families to join Pikachu and company on a "one-of-a-kind" journey.
Trainers who fly from Tokyo's Haneda Airport to Sapporo's New Chitose Airport between July 17th and August 3rd — or Okinawa's Naha Airport and Nagoya's Chubu Centrair International Airport on August 30th — will have the chance to fly in a Pokémon-themed jumbo jet, view a special in-flight animated short (this year's film: Pikachu, what kind of key is this?), stay in hotel rooms decked out in cool Pokémon paraphernalia and even score freebie toys.
Take a look at the promotional video for this limited-time offer that promises to create many wonderful memories, and let us know if you would like to fly with Pokémon.
And if you're really eager, flight details are listed below:
July 17 – August 3:
ANA51, ANA63, ANA73 (Tokyo → Sapporo)
ANA54, ANA66, ANA78 (Sapporo → Tokyo)
August 30:
ANA302 (Naha → Nagoya) (flight time: 11:45 AM-1:50 PM)
ANA307 (Nagoya → Naha) (flight time: 2:35 PM-4:45 PM)
[source en.rocketnews24.com]