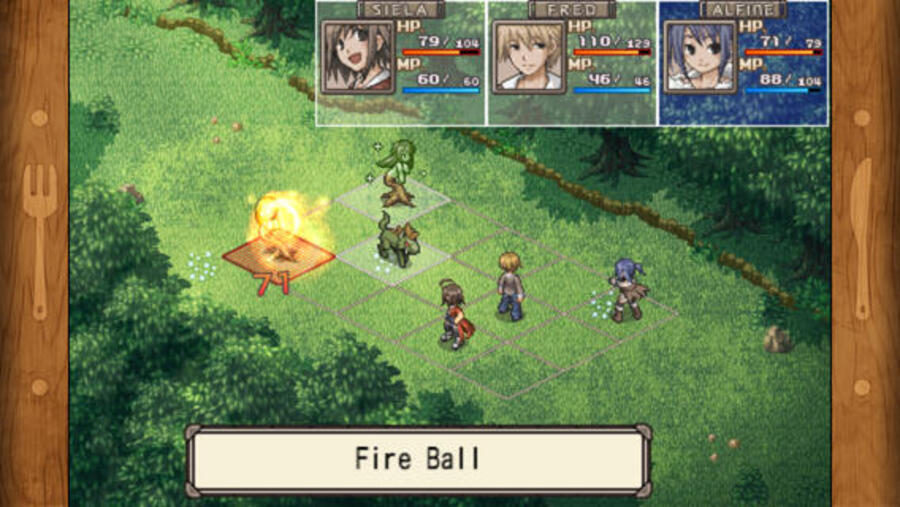 Adventure Bar Story is one of the most unique smartphone RPGs we've seen in quite some time, and developer RideOn Games has confirmed that it is bringing the game to the 3DS — in Japan, at least.
The game places you in the shoes of a tavern owner who is resisting a hostile takeover from a rival businessman. The only way to prevent your beloved establishment from going under is to cook some amazing new meals to attract more customers, and this is achieved by venturing out into the wilderness and fighting monsters in order to locate special ingredients.
Over 400 different dishes are on offer, and finding them all naturally takes a lot of effort. During your quest you'll be able to improve your bar's ranking, and levelling up your team requires you to cook them some amazing grub — unlike other RPGs, they gain experience through eating food rather than winning in battle.
The game hits the Japanese 3DS eShop on June 25th. Adventure Bar Story is already available in English on iOS and Android, so a localisation of the 3DS version should be a formality.
[source siliconera.com]