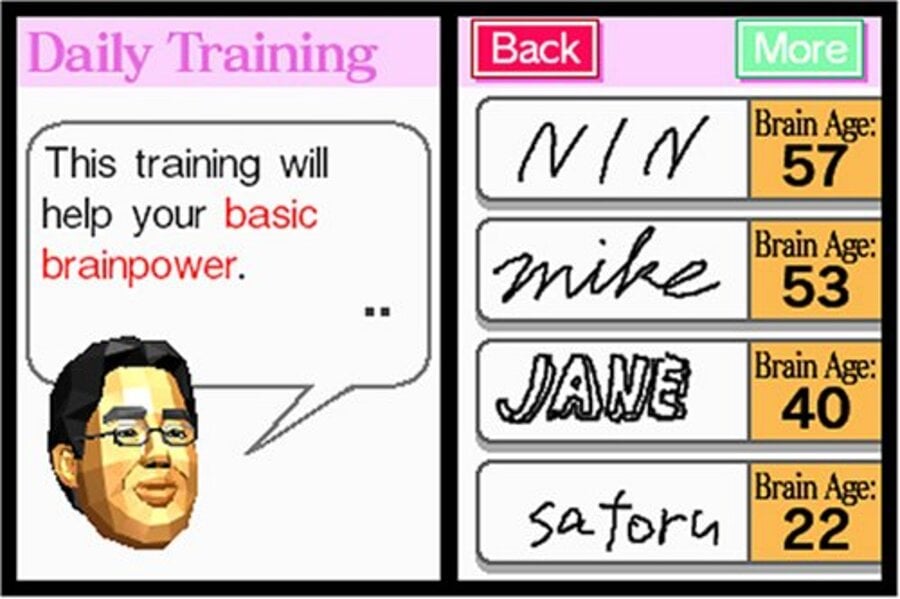 Just recently Nintendo released its first DS title on the Wii U Virtual Console, offering Brain Training / Brain Age for free in Japan. Now, without any warning or announcement, it's released Brain Training: How Old is Your Brain onto the Wii U eShop for free in Europe.
The banner for the title says that it's only available until 10th July, though whether that means it's only free until that time or that it'll completely disappear is unclear. After quickly booting up the game it seems like a fairly basic emulation, even retaining options for local wireless with other DS systems in the menu — we're unsure that feature will actually work. It recreates both screens of the DS on the GamePad touch screen, in most cases with a vertical split.
At the time of writing this free download is yet to appear in the North American store, but we'll update as soon as it appears.
How many of you in Europe will give this a try?
Thanks to Graeme for the tip.