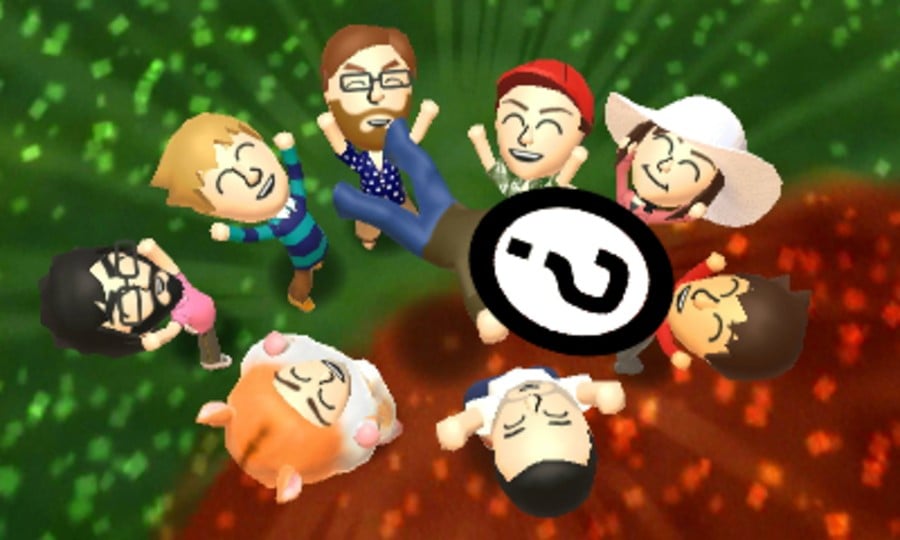 With the release of 3DS life-sim Tomodachi Life now just weeks away, we're going to be running a special competition where you — the lovely Nintendo Life readership — will have the chance to be (almost) famous and have your Mii established a key character in an ongoing web series.
For the next six weeks we'll be broadcasting a new episode from the soon-to-be-critically-acclaimed Days of Our Tomodachi Lives, each of which centers around the exploits of the Nintendo Life team within a wild and wacky virtual world. You'll be able to see the staff go about their business and get a feel for the kind of strange situations contained with the game — but that's just the beginning.
Each week, we'll be giving you the chance to enter a competition, and the winner will have their Mii placed in the following week's episode. To be in with a chance of making it into the series debut, all you have to do is compose a witty caption for the following image, which appears to show our very own Martin Watts in a rather bizarre cloning experiment:
We'll carefully examine all of the entries and the one which makes us guffaw the most successfully will be deemed the best. We'll then get in touch to grab your Mii QR code (so make sure you have one ready) and you'll become a fully-fledged member of the hottest virtual soap opera on the web.
The contest is open to everyone, but we do reserve the right to refuse any Miis we think are too damn weird for public consumption and ask you to amend the design to something which at least resembles a human being. No offense, but we've seen some of the Miis out there during our StreetPass travels, and they give us nightmares.
You can get a taster for what the series will entail by watching the trailer below — once you've done that, give us your best caption and keep those fingers firmly crossed.