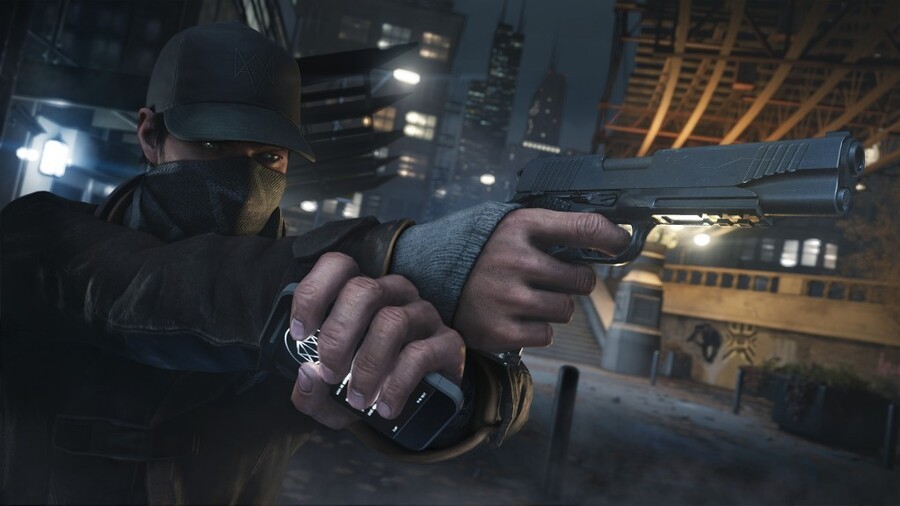 Watch_Dogs may have taken its sweet time getting to market but publisher Ubisoft is confident that the game will be a resounding commercial success — and that it will challenge the traditional big-sellers this year.
Speaking to MCV, Ubisoft's Wayne Greenwell said:
Excitement for the product remains incredibly high and gamers are desperate to finally get their hands on the title. This is reflected in our pre-orders which are hugely promising for a new IP and highlights the enthusiasm that has surrounded the product since it was first unveiled to the world.

With Watch Dogs, Ubisoft is building a new blockbuster brand to stand alongside other top tier triple-A titles and we expect it to be not only one of the best selling new IPs in recent memory, but also one of the best selling titles throughout 2014.
Watch_Dogs was supposed to launch before Christmas, but was delayed to ensure that the developers had time to make it as polished as possible. It arrives on the majority of systems next month, but the Wii U version has been delayed until "Fall". Producer Dominic Guay has insisted that the Nintendo edition will be worth the wait, and that it will make "good use" of the GamePad controller.
Do you think that Watch_Dogs has what it takes to stand toe-to-toe with the likes of Call of Duty, Grand Theft Auto and FIFA? Or do you think the delay will hurt the game's chances, given the incredible amount of exposure it has had since it was announced? Also, will you wait for the Wii U version or buy it on another format? Share your opinion by posting a comment.
[source mcvuk.com]