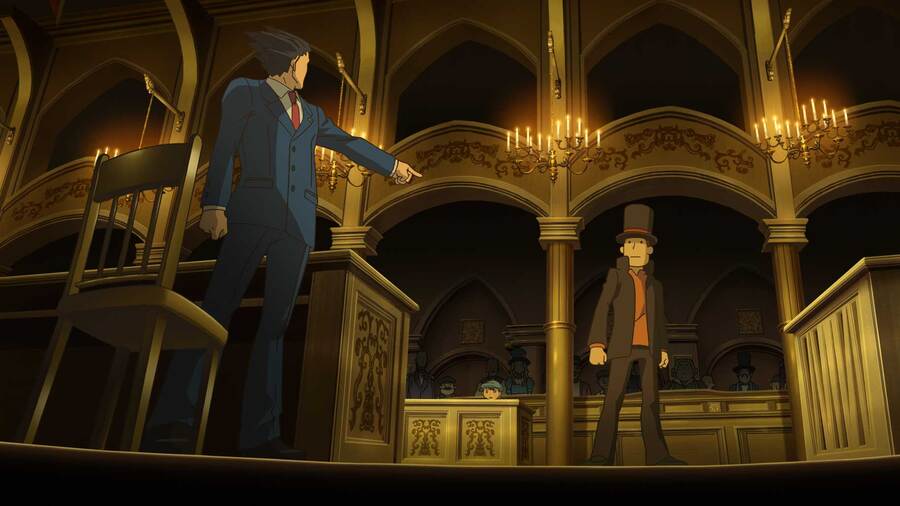 Last week Professor Layton vs. Phoenix Wright: Ace Attorney made its UK all-format chart début in 15th place, while coming an impressive 6th in the single-format results. Its second week is still relatively positive despite dropping a little.
Level-5 and Capcom's entertaining cross-over is 18th in this week's all-format chart, a relatively minor drop and decent momentum for the portable's exclusive. Yoshi's New Island, after a solid opening period, dropped ten places down to 31st, while Pokémon Y fell three places to 39th; it outperformed X once again, with the latter not in the top 40.
There is a Wii U exclusive in the top 40, meanwhile, and it's not the most recent major release of Donkey Kong Country: Tropical Freeze. The outstanding Super Mario 3D World has managed to creep into the charts in 40th place. It's a modest result, but we'll take it.
A decent second week for the charming Professor Layton vs. Phoenix Wright: Ace Attorney. Next week we'll see how the Wii U and 3DS versions of LEGO The Hobbit fare against their rival platforms.
[source chart-track.co.uk]