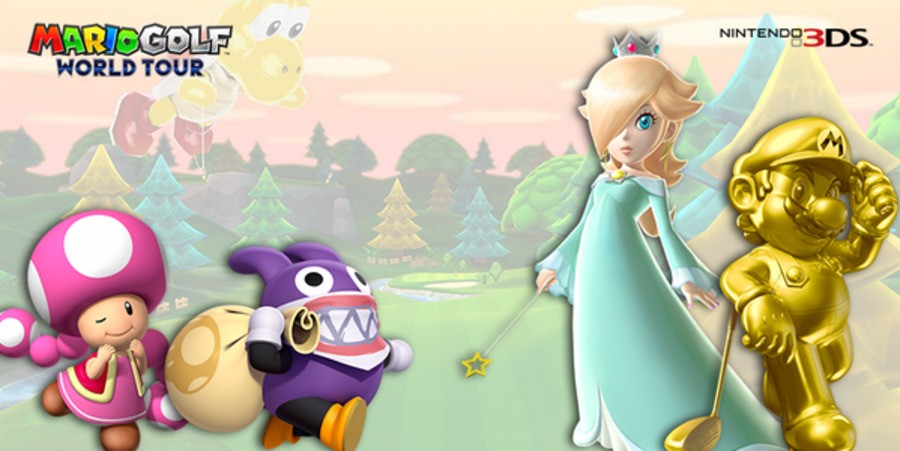 Earlier today Nintendo confirmed details for DLC in Mario Golf: World Tour, which has prompted plenty of spirited debate. It's a title that does include 10 courses right off the tee, though the addition of extra paid content — especially of the day one variety — always prompts discussion.
There'll be three packs overall, each containing two 18-hole courses and a playable character at a cost of $5.99 / €5.99 / £5.39 — the big N is even delving off into "season pass" territory, which serves up all three packs and immediately gives the player a Gold Mario character, whose special Golden Flower shot gives coins for every yard in a shot; those that buy each pack individually will get this golden golfer after buying the final set in June. Nintendo of Europe is even offering a promotional season pass price from 2nd to 31st May of €11.99 / £10.79, which will then jump to €14.99 / £13.49. North America, at present, will have a fixed price of $14.99 from 2nd May.
Those that own the game will have the chance to check out the new courses for free in Trial Tournaments, but as a precursor Nintendo of Europe has used its official web page to release concept shots of some of the new courses and characters.
Check them all out below and let us know what you think.