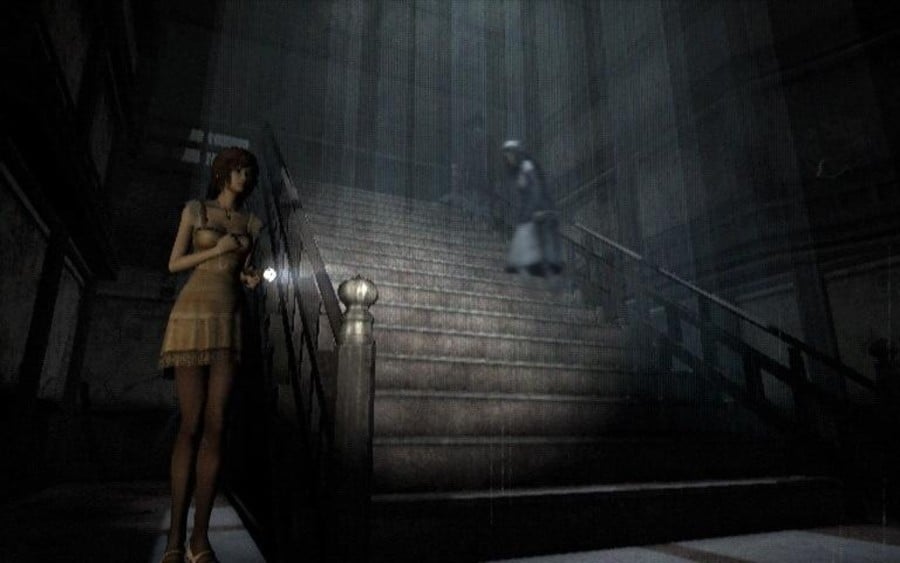 A new entry in Tecmo Koei's Fatal Frame horror series is coming to Wii U with collaboration from Nintendo, Famitsu reports today. No release date or final title have been revealed, but this announcement alone is enough to send Fatal Frame fans into a tizzy.
The last entry in the series, Grasshopper Manufacture's Fatal Frame IV, was published by Nintendo for Wii in 2008 but never released outside Japan. A Japan-only announcement for this Wii U entry is not a good sign for its chances of a Western release, but with a huge gap in Wii U's M-rated library, Fatal Frame could be a huge asset to Nintendo worldwide.
Fatal Frame is based around photographing ghosts, so when the Wii U GamePad was first revealed, many fans immediately made the connection that Fatal Frame would be a perfect fit for the console. This concept was explored briefly in Shutter, one of Game & Wario's best mini-games, where players were tasked with taking pictures of neighbourhood ghosts who could only be seen through the camera lens on the GamePad.
Tecmo Koei will be producing a live-action film, novel, and comic to coincide with the new Fatal Frame title. Do you think the game will make it outside Japan this time? Let us know below.
Thanks to Ryan Millar for the tip.
[source gematsu.com]