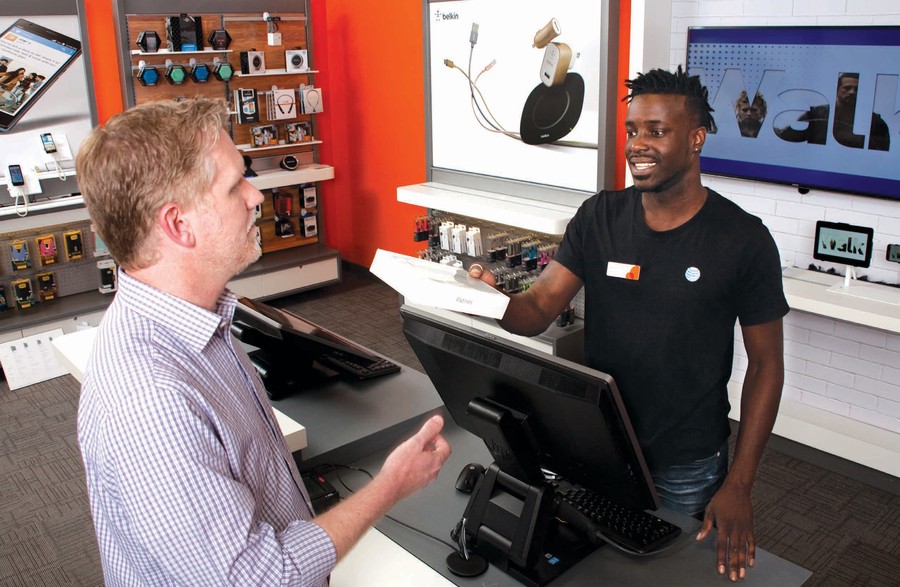 Earlier this week GameStop hosted its 2014 Investor Day, at which it outlined some core business plans for the coming year. What does that mean for gamers? Less stores, basically.
It's not a mass closure, but the company is clearly looking to streamline its business — it's planning to close 120-130 stores in the coming year, out of a current worldwide total of 6,457. Not a major dent, but the company appears to be looking to markets larger than the dedicated gaming space; it currently has plans to expand its Spring Mobile, Simply Mac and Cricket brands with hundreds of new stores across the franchises. These are focused on the mobile device and Apple consumer gadget sectors.
This movement into new fields has been described as an era of "GameStop 3.0" by CEO Paul Raines, due to its attempts to expand its non-gaming business to more closely resemble its primary business.
GameStop is clearly a major game retail presence around the world, particularly in the U.S. Are you a fan of its stores, and would you miss your local if it's one of those that gets closed down?
[source gamesindustry.biz]