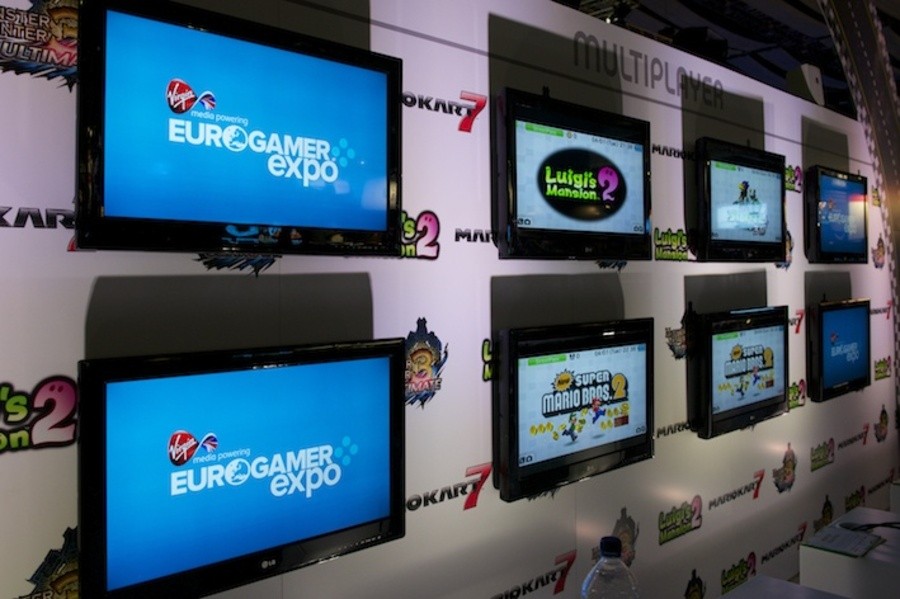 Eurogamer Expo — now officially known as EGX London — is the UK's biggest video gaming event, and tickets for the 2014 show have just gone on sale. It's due to take place at Earls Court between the 25th and 28th of September.
As usual, Nintendo Life will be in attendance, which should be reason enough for you to splash out on a ticket right now. However, if the allure of meeting the staff behind this site isn't enough to convince you, then you should probably know that the four-day event will showcase all of the forthcoming games from Activision, Bandai Namco, Bethesda Softworks, Deep Silver, Electronic Arts, Konami, Riot Games, Sega, Ubisoft and Warner Bros. (amongst others) and that many insightful developer sessions will take place over the course of the show. More details will be made available as we get closer to September.
Those of you that attended the 2013 show will recall that Nintendo Life had its own stand where we held daily competitions and generally encouraged 3DS fans to StreetPass like crazy.
Full-day tickets for EGX London cost £17.50 and can be purchased here.
[source egxlondon.net]