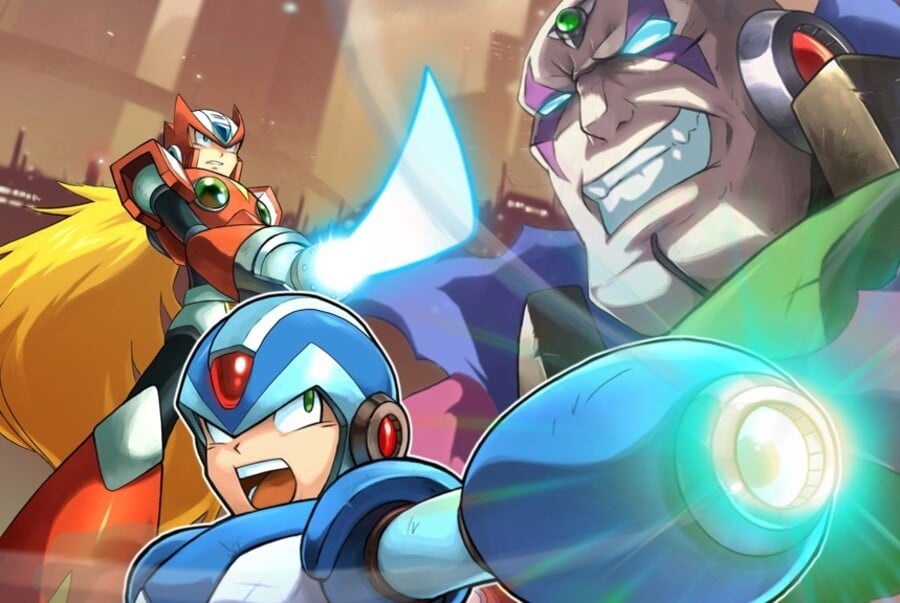 Mega Man is a classic series which continues to attract a lot of interest from modern gamers — the hype surrounding "spiritual successor" Mighty No. 9 is proof of that — but outside of a few Virtual Console releases, Capcom has remained curiously reluctant to capitalise on this.
However, Capcom USA community manager Brett Elston has revealed that the company is well aware of the desire for a fresh anthology of the Blue Bomber's past exploits:
Nothing to announce or tease at the moment, but I've definitely taken note of - and passed along - the desire for a modern collection. Those 2004 / 2006 discs are getting pretty old at this point and I'd love to get those games out to a new audience - plus give people like us an excuse to play them yet again.
The "2004 / 2006" discs to which Elston refers are Mega Man Anniversary Collection and Mega Man X Collection, both of which launched on the GameCube in — you guessed it — 2004 and 2006 respectively.
Would you be willing to pay cash for a physical collection of Mega Man's adventures, or do you think that individual releases of each title make more sense in this digital age? Let us know with a comment.
[source rockman-corner.com]