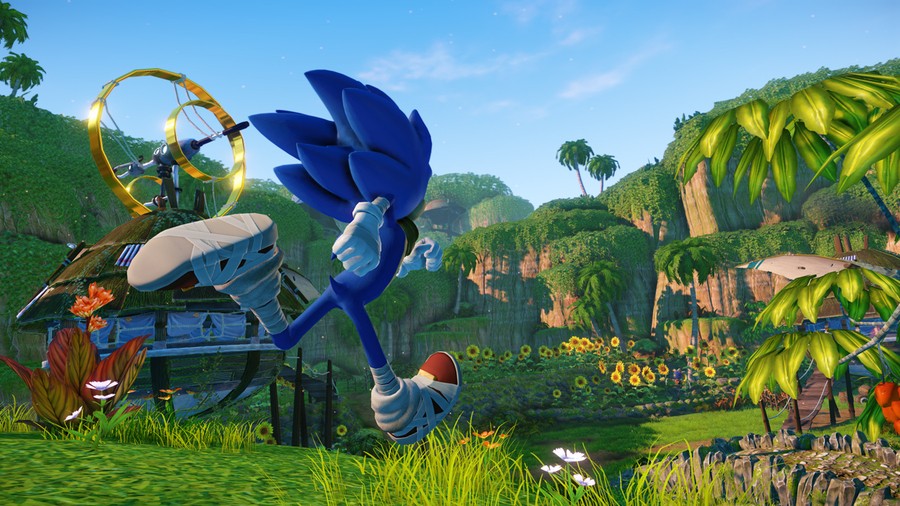 If Sega needed any evidence that its mascot can still generate buzz and hype, the online reaction to the reveal of Sonic Boom, with Wii U and 3DS games joined by the TV show and a range of toy merchandise, may have renewed the company's faith in the brand. Not all were immediate fans of the off-shoot's designs, admittedly, but Sonic was trending on various social networks as details emerged.
Yet it seems that we actually saw Sonic Boom — at least the Wii U version — in March 2013. Developer Big Red Button is utilising the powerful CryEngine 3 for development, and a GDC licensee showcase trailer from last year features some concept work from the studio. With reports that the game has been two years in the making doing the rounds, it actually looks like this showcase footage showed assets and areas still very much in the project. There are two particular scenes of a building and large doorway that have gold ring imagery, while the environment bears an uncanny resemblance to some of the footage from the Sonic Boom reveal trailer.
Check out both examples below, and there's an almost identical building and surrounding area if you freeze at 22 seconds in the CryEngine 3 showcase and at around 20 seconds in the Sonic Boom reveal trailer. If only we'd known.
CryEngine 3 Showcase
Sonic Boom reveal
A big thanks to Nicholas Brown for the tip.