Masahiro Sakurai doesn't often reveal new challengers or arenas in his daily posts on the Miiverse Director's Room for the new Super Smash Bros. entries on Wii U and 3DS, but he does often show-off individual moves, mechanics and items. Today may not send shock waves around the world, but could be a fan-favourite.
As you can see below, the Home-Run Bat is back in the new games, with DK feeling the brunt.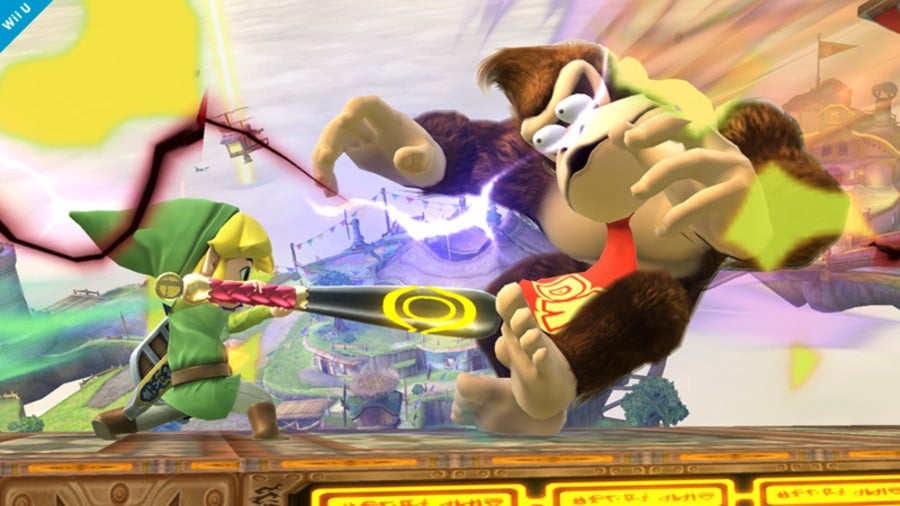 For his part, Sakurai-san simply says that it's a bit powerful.
Pic of the day. The Home-run Bat in this game is black! And it's so powerful that your eyes might bug out!!
If that's not enough, the follow up image shows a home run exiting the arena.
We just think these are two fantastic images, and show the kind of fun that the Smash Bros. series offers. Let us know what you think of them, and the return of the Home-Run Bat, in the comments below.
[source miiverse.nintendo.net]