We do like collectibles here at Nintendo Life, and figurines can be a nice way to decorate our homes with our favourite heroes. While Link is no stranger to gorgeous figurines, Mario's presence is often in the form of plushies, so it's pleasing to find some figures that, while lacking the complexity of Figma offerings we've seen in the past, give the moustachioed mascot a slightly more dynamic presence.
As you can see in the image above, Mario now has some movable arms and legs for recreating those famous platforming poses, and can be imported for around $25. The image below shows the hero accompanied by two optional sets, which cost roughly $20 each, which give you pipes, blocks, a green shell and a Goomba to play around with. For a total outlay of around $65 you could have an attractive little setup.
It's a bit fancier than that plushie you won at the local Fair, anyway...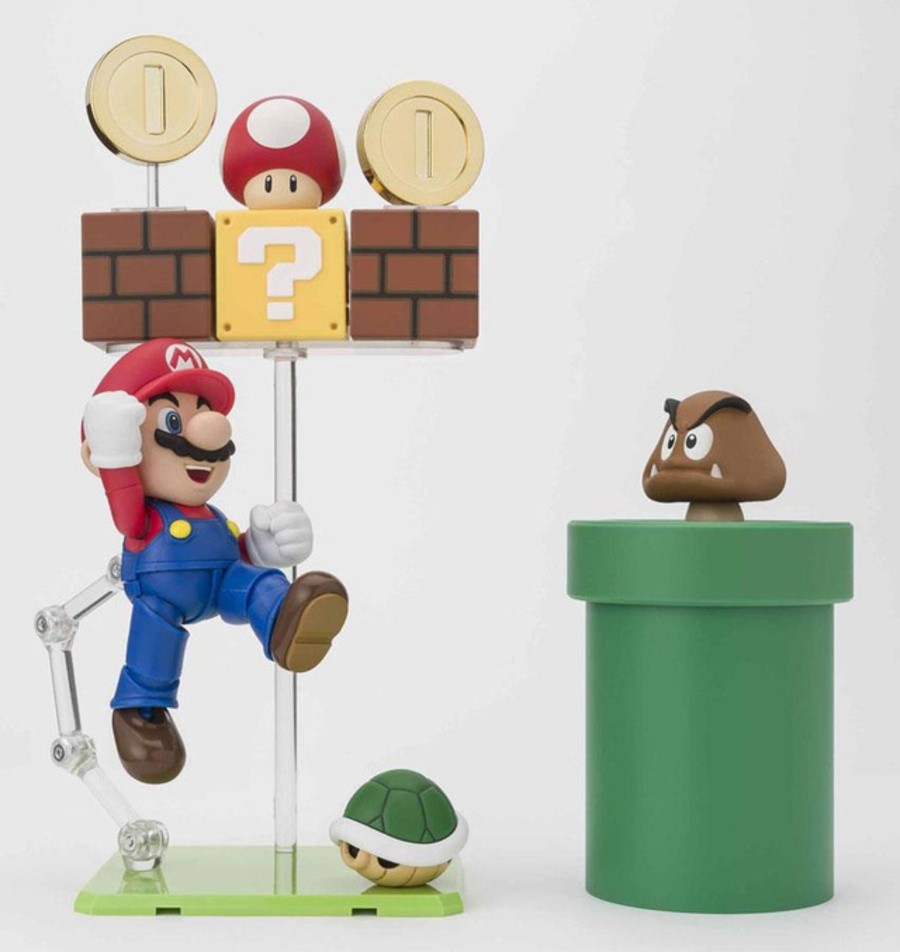 [source kotaku.com, via 1999.co.jp]