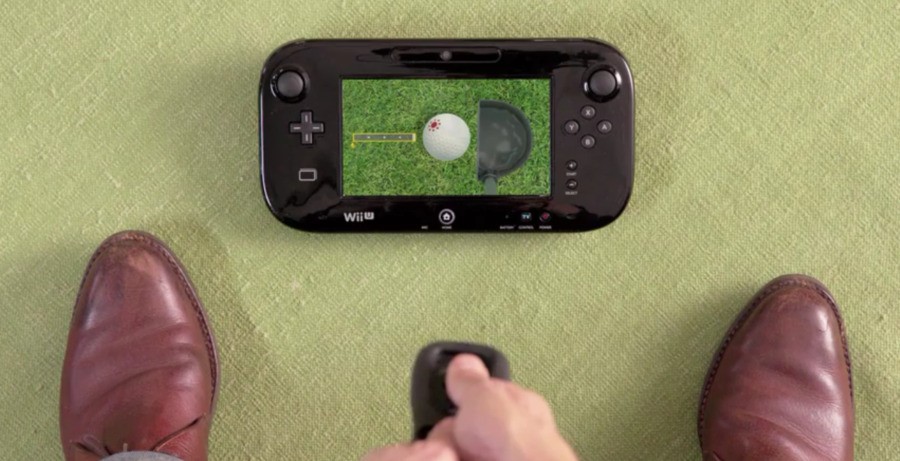 Rumoured yesterday due to system maintenance targeting its app, Nintendo today used its Nintendo Direct broadcasts to confirm that Wii Sports Club: Golf is available right now in Europe and North America. When you log into the game (or download it for the first time) you should automatically receive a free 24-hour trial of the title, after which you can buy a day pass for £1.49 / €1.99 / $1.99 or a permanent club pass for £8.99 / €9.99 / $9.99.
The broadcast footage showed that, as expected, you place the GamePad on the floor and use it as a window, or sorts, when striking the ball — you can see the ball and its lie, and swing over the GamePad with a Wii Remote Plus. In terms of content there'll be some training games, while you can swing into the original nine-hole Wii Sports course or a new design based on a nine-hole course from Japan-only Famicom Disk System game Famicom Golf: U.S. Course, which itself was based on NES title GOLF. Local and online multiplayer will naturally be included as they were with the previous Wii Sports Club titles, and we'll bring you our review soon.
Nintendo of America has released a new trailer that includes the new Golf option, below. Will you be taking to the Links in this download?