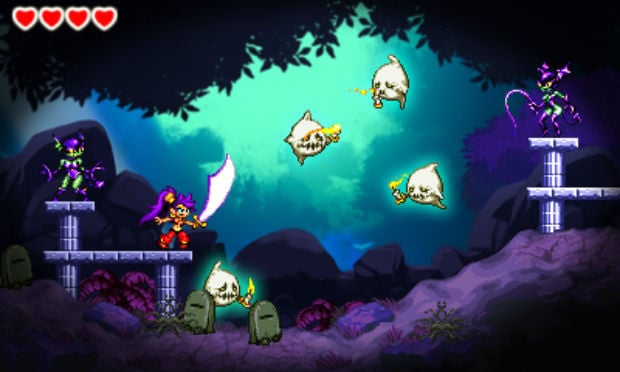 We suspect that a number of 3DS download enthusiasts are eagerly anticipating Shantae And The Pirate's Curse from WayForward, the third portable entry in a series that's cultivated a loyal following.
Its release date has been gradually pushed back, however, and the studio's Matt Bozon has now confirmed what was becoming increasingly obvious.
Its slide into early next year is disappointing, but may at least bring the title to the system during a relatively quiet spell of releases. WayForward is also busy at work on the crowd-funded and multi-platform Shantae: Half-Genie Hero, which is confirmed for the Wii U eShop.
Are you disappointed with this delay, or happy to wait a little longer and pick it up in a couple of months? Let us know in the comments below.