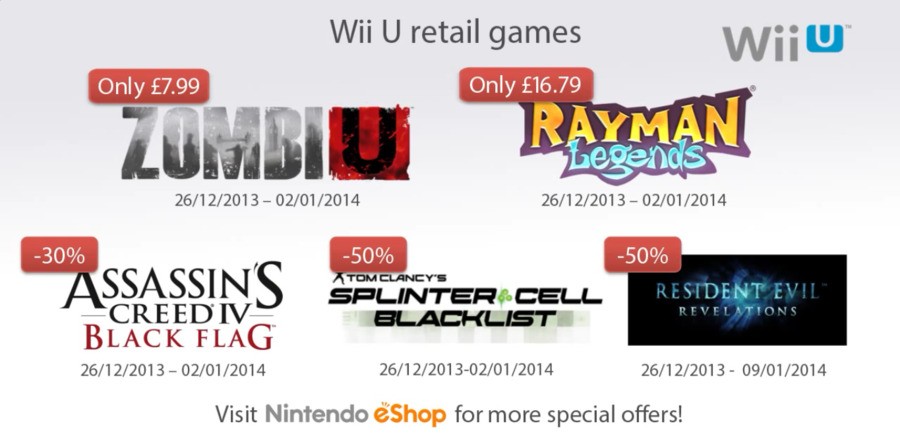 Yesterday's Nintendo Direct broadcasts were certainly full of surprises, with some reveals also coming in as little as 10 seconds of video. One announcement that's worth pointing out for those that missed it in Europe is that there's an extensive range of discounts coming over the next few weeks, covering retail and download-only games.
Below are details on the discounts highlighted as available now and on the way:
Wii U Retail Downloads
Wii U Download-Only
3DS eShop
Some of those offers had been previously confirmed, while others are fresh reveals. Do any of these discounts tempt you?