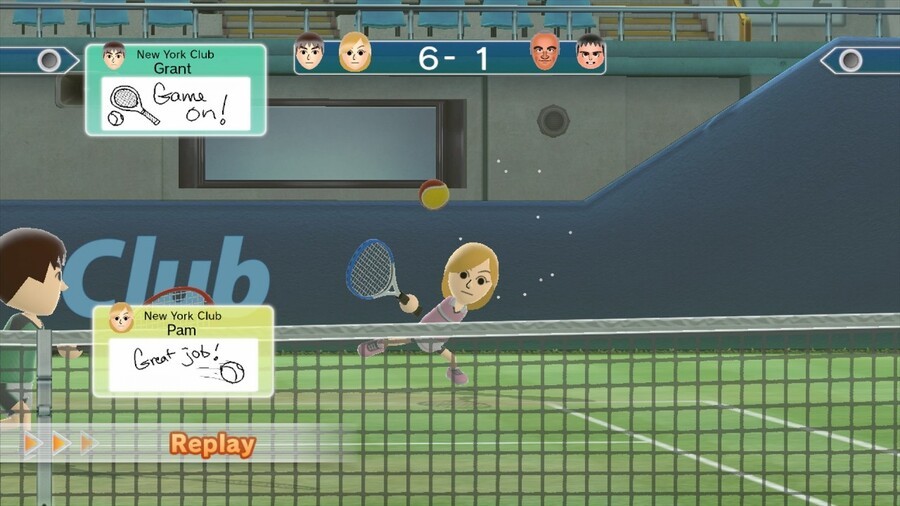 Nintendo is really keen for you to sample the delights of Tennis and Bowling in Wii Sports Club. If you don't jump onto the eShop it'll be delivered to your Wii U — space permitting — via SpotPass, while Nintendo of America has confirmed that the download is available right away on the eShop, before the standard update kicks in.
It's been available in Europe since early morning local time, too, though downloading it necessitated finding the game's entry through the search menu. This download offers HD re-releases of the popular Wii Sports events, with improved MotionPlus controls and online multiplayer. The online seems to be region-based, unfortunately, while the in-game "pep talks" run through Miiverse moderation, hopefully avoiding inappropriate trash talk; you have the option of joining a Club to represent your area, too.
Are you jumping straight in to fight for your Club's honour? As an update, we've now received the full Nintendo Download details for this week, so you can see what else is also on offer.