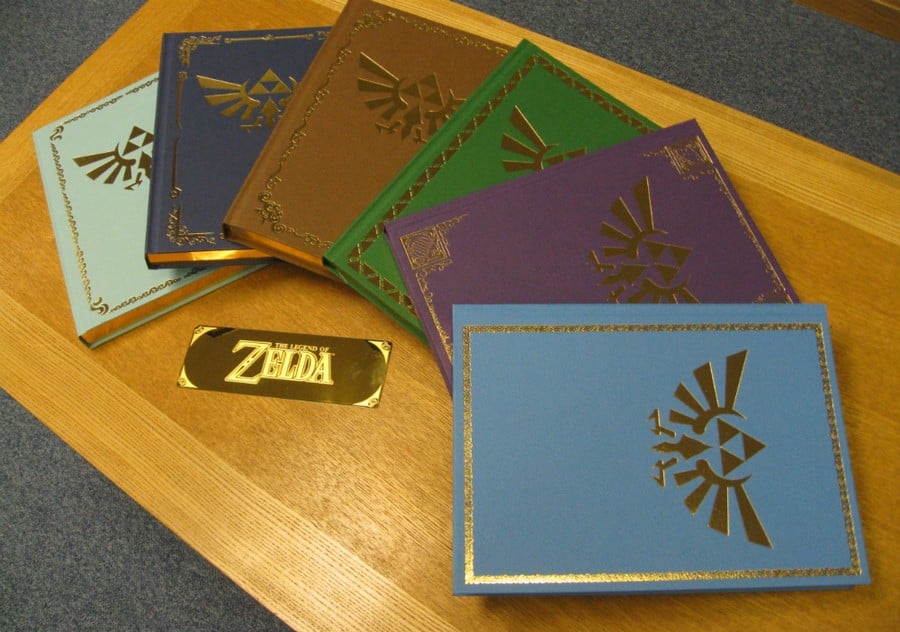 How time flies. It only seems like yesterday that we reported that Prima Games — famed for its detailed strategy guides — would be releasing a collectable box set containing strategy guides for several recent Zelda titles, including Twilight Princess, Wind Waker HD and Ocarina of Time 3D — but sadly not A Link Between Worlds.
The set includes the hardback guides, a gold, double-sided bookmark and a certificate of authenticity, which also features a special message from Eiji Aonuma. The whole package is stored in a special "treasure chest" container, which imitates the same boxes seen in the Zelda series (it doesn't make that iconic sound when you lift the lid, however).
Now the release is upon us, and Prima has been kind enough to send us one of these box sets to fondle and stroke. To enable you to share in our joy, we've put together this unboxing video which shows the kind of fun you can expect if you're one of the lucky 50,000 who has ordered one of these treasure chests.
You can order this set now from Amazon US and Amazon UK. Will you be investing?
[source primagames.com]