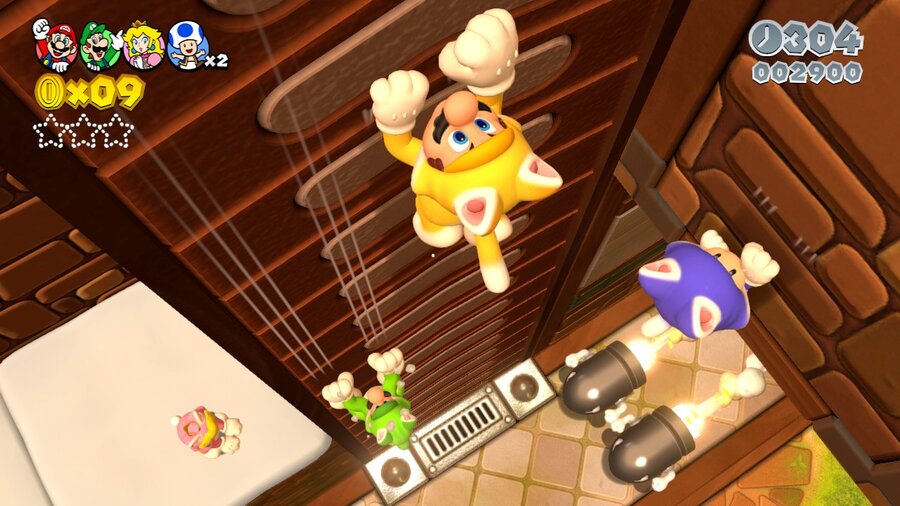 While Shigeru Miyamoto is still very much at the forefront of Nintendo's game development, his role in recent years has increasingly evolved to that of a general producer, overseeing a number of projects while going "hands-on" with relatively few. His imprint is, however, all over the upcoming Super Mario 3D World, perhaps due to its important role in bringing the commercially successful 2D series closer to the critically acclaimed 3D range of titles.
As we've heard often in recent years, however, Miyamoto-san and his fellow senior managers are working to bring through a new generation of talented game-makers to carry the torch of franchises such as Mario, while the famous game designer contemplates new ideas and expanding Nintendo's library. That was the message once again in a recent interview with French website Gamekult, in which — flanked by fellow project leaders on the latest title — Miyamoto gave the strongest indication yet that he won't be directly involved in future Mario titles, though oversight is likely to remain part of his brief.
Creating a Mario of 3D World's calibre demands enormous energy and there is little chance that I'd be able to take the time necessary to work on the next Mario. Instead, I want to get involved more heavily in the development of new, smaller-scale projects, but that doesn't necessarily mean just modest downloadable titles. It's not impossible that I'll present a new game as principal creator in the future, but even though I'm not directly in charge of a project, I'm always keeping an eye on what the teams are doing in terms of gameplay and I have confidence in them.

Don't worry about Mario!
We'll bring you our review of Super Mario 3D World in the coming weeks, but in the meantime let us know your thoughts on Miyamoto-san's plans to leave Nintendo's most valuable franchise in younger hands.
Thanks to Prof_Clayton for the tip.
[source gamekult.com, via uk.ign.com]