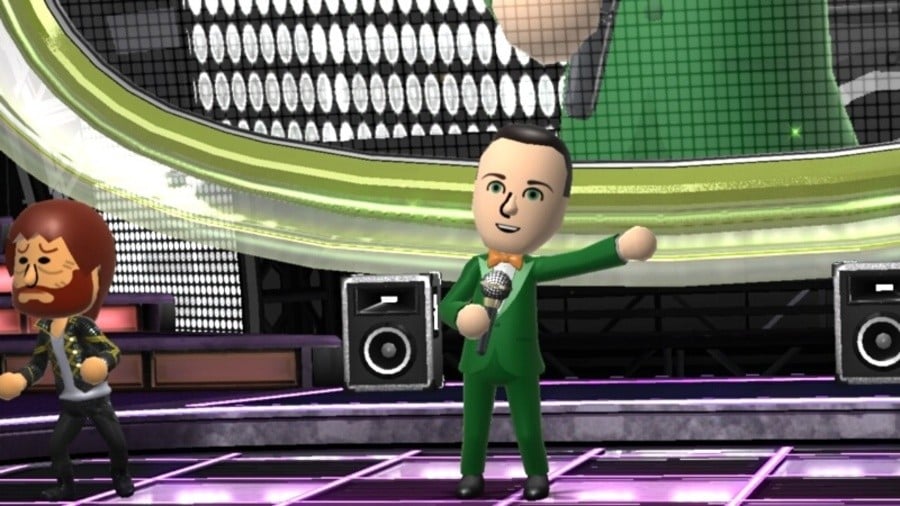 Last week, we broke the news that Wii Karaoke U contains uncensored versions of songs with offensive lyrics, and that these songs can be downloaded and accessed by anyone using a Wii U console.
Nintendo of Europe has now given us an official statement regarding this matter, which is replicated in full below:
Wii Karaoke U offensive lyrics

Wii Karaoke U by JOYSOUND is intended to provide users with access to a large catalogue of songs from a broad range of music labels across a variety of musical genres – designed to appeal to all music tastes. As such Nintendo does not restrict which songs are included in the catalogue of songs featured within the Wii Karaoke U by JOYSOUND application.

We are aware that some songs contain explicit lyrics and deal with adult themes which some audiences may find unsuitable. As such the Wii Karaoke U by JOYSOUND application currently includes a notice which informs users that music downloads are not rated by PEGI. Wii U owners also have the tools to restrict access to the song catalogue using the Parental Controls feature (Online Interaction in Games). For more information on Parental Controls please visit http://www.nintendo.co.uk/Support/Wii-U/Parental-Controls/Overview-678628.html
It is however very important to us that all users of Wii Karaoke U by JOYSOUND understand that some lyrics contained within songs may not be suitable for all audiences and as such we will immediately be implementing an additional message within the Nintendo eShop (prior to downloading the application & ticket purchase) as well as on the Wii Karaoke U by JOYSOUND website pages.

In the near future this message will also be incorporated within the notification that is displayed as the Wii Karaoke U by JOYSOUND application is launched.
Age ratings are usually a safe way of warning users of potential issues, and Wii Karaoke U is rated PEGI 3 in Europe. This is misleading, as it suggests that all of the content included within is suitable for anyone aged 3 and up — although confusingly, the game states on the loading screen that none of the songs themselves are subject to this rating.
The parental controls mentioned by Nintendo actually disable Wii Karaoke U unless you enter a pin code for every song you download — not just the ones with explicit content. This basically means that the game cannot be played by unsupervised children, as the only way they can download a track — objectionable or otherwise — is to have an adult on hand to enter a pin code for every single song.
Nintendo's admission that stronger warnings are required proves that Wii Karaoke U should never really have been released in this form, but is the company doing enough? Should Nintendo be leaning on JOYSOUND to provide only clean songs, or should better controls be put in place to lock away the explicit tracks and only grant access to acceptable material, unless parental controls are employed? The present controls are rather like throwing the baby out with the bathwater — turning them on effectively disables Wii Karaoke U and means it cannot be played without an adult being present. There's also no way for parents to see which songs could potentially contain swearing or questionable themes without downloading them first.
Let us know your thoughts on Nintendo's statement and current situation with Wii Karaoke U by posting a comment below.