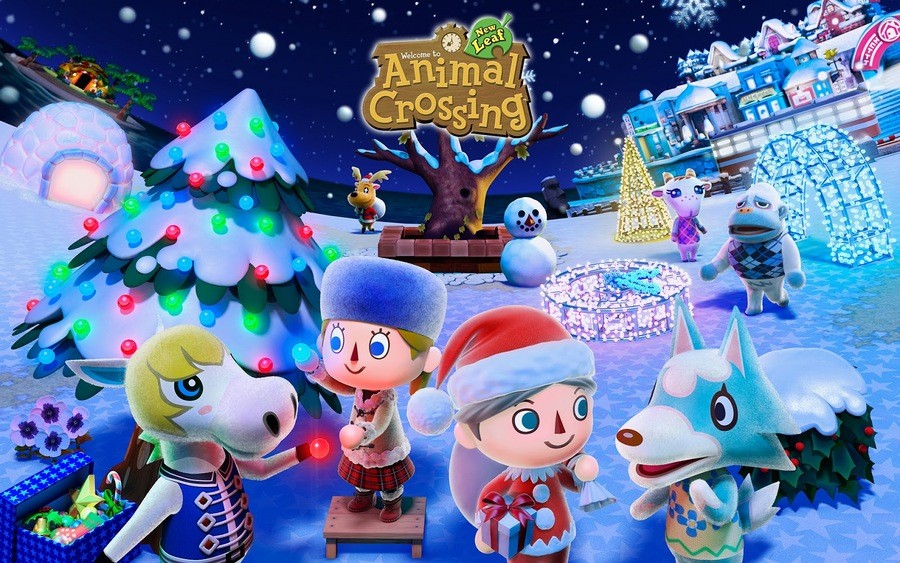 What better way to spend Christmas morning than snuggle up by the fireplace, grab a delicious glass of egg nog, and load up a game of Animal Crossing: New Leaf on your Nintendo 3DS or 2DS? Nintendo is hoping that consumers will decide to do just that, as it's advertising the game again this holiday season with a new trailer.
The latest New Leaf plug features the female Villager in a Santa suit, decorating her tidy home in tons of holiday decorations and chatting with Jingle the reindeer, as well as Gloria. All the holiday fun is coloured by a voiceover narration in which the rhyme scheme for the famous poem Twas the Night Before Christmas is used to describe the scenes unfolding in the game.
One amusing moment comes while the Villager eyes some Christmas-themed presents, while the narrator says "Animal Crossing Christmas comes once a year, the time for presents is nearly here!" If any of our readers have ever seen anything cuter, we'd like to know about it.
Additionally, the UK advert concludes by mentioning the great promotion taking place on the UK online store, where gamers can pick up a 2DS console along with Animal Crossing: New Leaf, for only £129.99. With this much good holiday cheer awaiting your fingertips, will you be taking advantage of this special 2DS promotion this winter? Let us know in the comments.