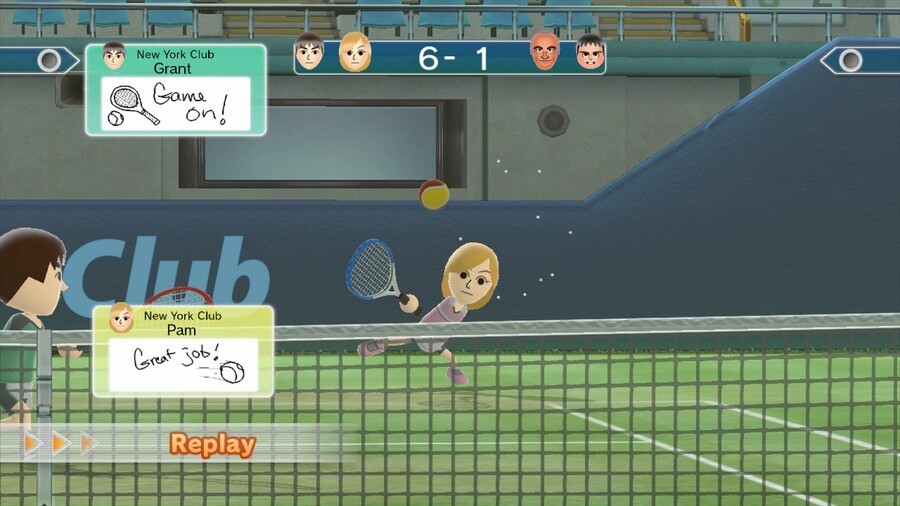 Nintendo's strategy to earn Holiday sales for the Wii U is relatively diverse, and that variety in offerings is certainly well demonstrated by Wii Sports Club, which transitions the bundled Wii classic to an eShop release with updated visuals and online play. It could be perfect for attracting upgrades from Wii owners, though Nintendo will need to successfully give the download a presence in the mainstream that a boxed retail release would enjoy, a marketing challenge in itself.
Marketing efforts seem to be underway in Japan, with a TV spot and longer video emerging to promote the app and the first two sports that'll be available to buy, Tennis and Bowling. Between them the videos feature that easy-going music so familiar to Wii owners, while showing off MotionPlus controls, Miiverse and the online community play options.
Check out the footage below and let us know whether you think similar adverts in the West would help to coax in new and existing Wii U owners. Tennis and Bowling arrive in North America and Europe on 7th November with Golf, Baseball and Boxing to follow.
[source destructoid.com]