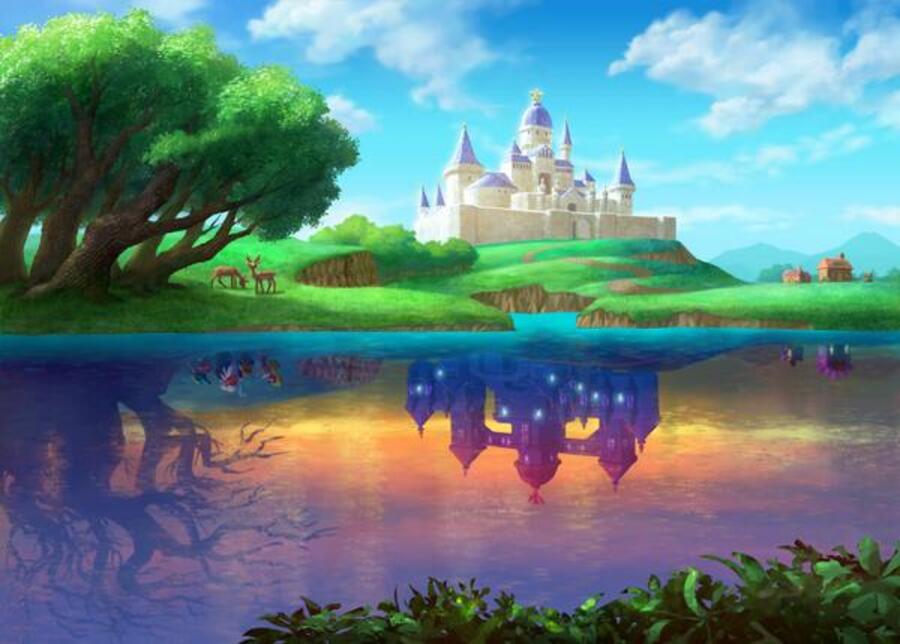 As previously announced, Zelda series producer Eiji Aonuma has just completed his developer presentation at this year's New York Comic Con, and the Nintendo of America Twitter account has shared some details online. While a video of the presentation will apparently be available soon, a new trailer and some intriguing new details have emerged.
More background has been given on the story, with information from the presentation outlining the name of the alternate world in the new title — it'll be called Lorule, and will have a Zelda-like figure called Hilda. It seems that the villain will be a new face as well, and the footage shown demonstrates a promising scope to both worlds.
We'll keep our eyes peeled for the full video of Aonuma's presentation, but in the meantime check out the concept art and trailer below; let us know what you think.